Come join the GSC at Arrington Vineyards on Friday, August 19th from 5:00 to 8:30 pm! This is a wonderful opportunity to socialize with other graduate students, learn about GSC initiatives and how you can get involved, eat FREE food, and listen to live jazz music! Alcohol will NOT be provided by GSC. We will be implementing a carpooling opportunity for those that need help coordinating rides to and from Arrington Vineyards. We can't wait to see you there!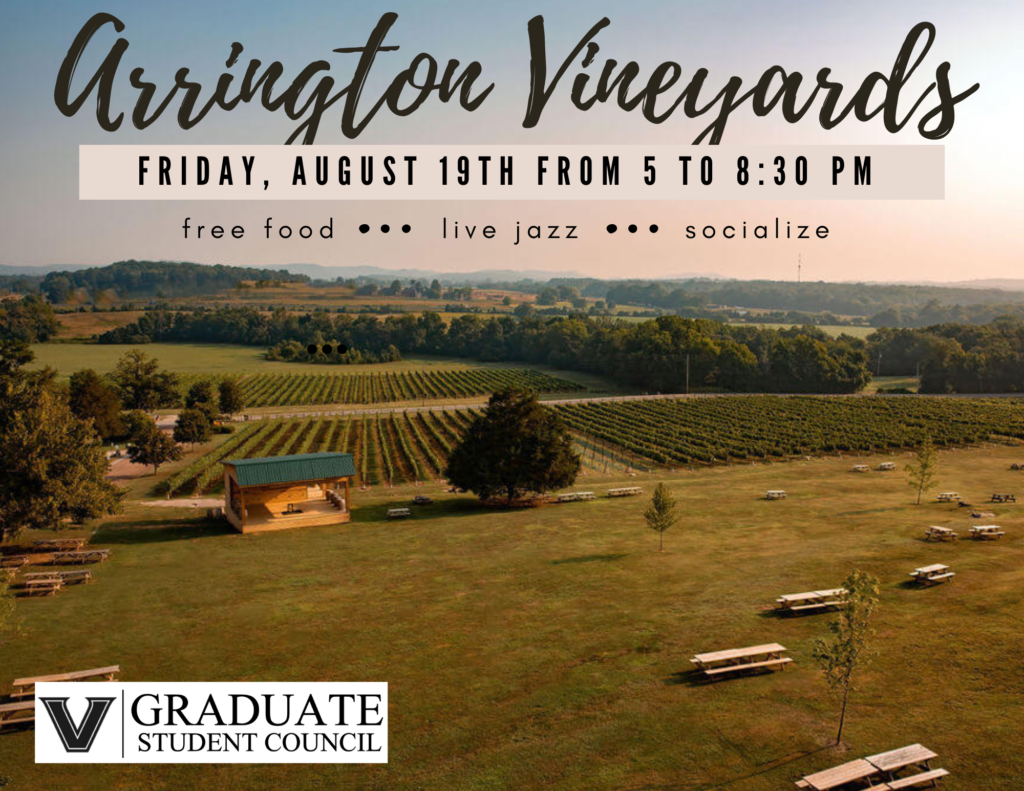 Come join members of the Graduate Student Council at every home football game in Vandyville Tent 13A! There will be snacks and drinks, music, cornhole, and an opportunity for you to connect with other graduate students. We will be there 2 hours before kickoff, come say hi!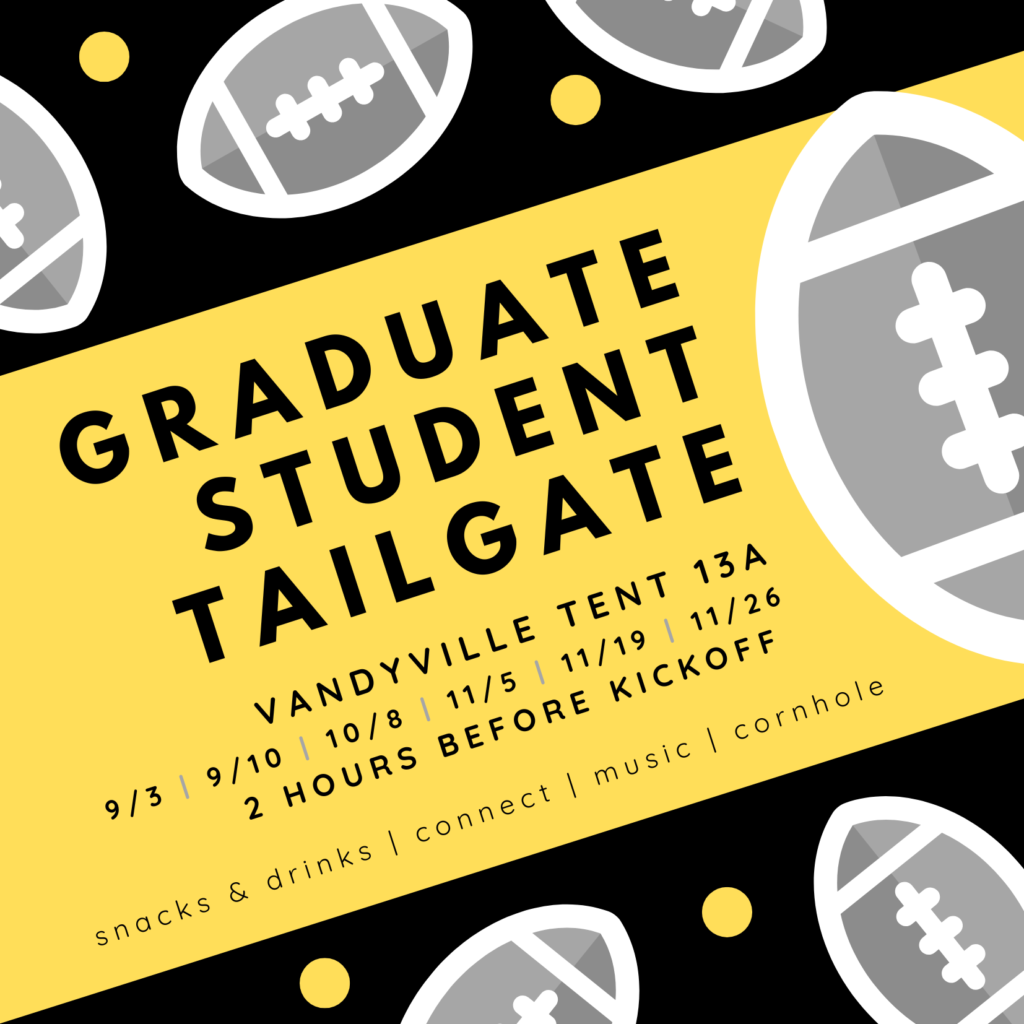 Come celebrate the beginning of the ROARING 20(22-23) academic year on Friday, September 16th from 7 to 10 pm in the Student Life Center Ballroom! There will be free food and drinks, music, dancing, and opportunities to socialize with other graduate students. Come dressed in black, white & gold and ready to have some fun!
NOTE: This event is 21+ only. All attendees, including guests, must provide ID showing date of birth prior to entry. Each Vanderbilt student with Vanderbilt ID may bring 1 guest.