2022 Vanderbilt 3MT Competition!
9th Annual Vanderbilt University Three Minute Thesis Competition
Date: Friday, April 1, 2022, 9:00 AM
Location: Student Life Center
Vanderbilt University's Graduate Student Council will be hosting the 9th annual Three Minute Thesis (3MT) Competition on Friday, April 1st from 9:00 AM CST until 4:00 PM CST. The event is scheduled to be in person and open to the public, and we would love for you to join us! 
We anticipate over an influx of graduate students to compete in 3MT this year! Come support the graduate students in your department, and be sure to stick around at the end of the event to vote for your favorite talk. The presenter with the most votes will win the People's Choice Award with a prize of $250!
You do not have to stay for the entire event, so feel free to enter and leave as your schedule allows.
Registration Application:  Google form
Early registration for the event is during the month of February and you will be automatically entered into a raffle! The last day to register is March 18th and the deadline to submit your slide is also March 18th.
Early Registration Period: February 1st – February 28th, 2022
Registration Deadline: March 18th, 2022
Deadline for Slide Submission: March 18th, 2022
Vanderbilt has hosted the Three Minute Thesis Competition for its students since 2013. 3MT® is a research communication competition developed by The University of Queensland. It challenges students to present their research for a non-specialist audience. Students are allowed only two things: (1) up to three minutes to talk and (2) a single, static PowerPoint slide.
To get more involved, or for more information, contact the Co-VPs of Academic Affairs:
Bailey Bowser: bailey.bowser@vanderbilt.edu and Lianyan Xu: lianyan.xu@vanderbilt.edu
Information for Participants 
There will be 10 finalists chosen by the judges. Finalists will receive a cash prize of $100, unless they are People's Choice ($250), Honorary STEM recipient ($500), Honorary Humanities recipient ($500), or Grand Prize ($1000). This is also an opportunity to develop an elevator pitch for job interviews.
To be eligible, participants must be in at least their 2nd year of a Vanderbilt Graduate School program pursuing a research-based degree. Students pursuing M.Ed, EdD, MDiv, MEng, MD, JD, or MBA are not currently eligible. The research must be original to the participant, undertaken while at Vanderbilt, and more extensive than a course assignment.
The application asks for biographical information, your field of research, and a 3MT title (which must be free of jargon and interesting to a general audience).  Once you register, you will receive an email with a link where to edit it and update when submitting your slide.
Students will submit a 3MT PowerPoint slide. The slide must be 4:3 or 10"w by 7.5"h (Design –> Slide Size). No transitions, animations, movements, or sounds are allowed. No graphics or text are required, and less is generally more. Use the content to cue your audience to something important or give them a way of understanding your explanations.
Registration and Slide Submission Deadline: March 18th, 2022
On the day of the competition, all participants will be evaluated in three areas: how well the audience understood the research (comprehension), how much the speaker made the audience want to learn more (engagement), and whether the participant spoke in language that non-academics could understand (communication style). The top 10 participants will advance to a final round for a shot at the Grand Prize, Honorary STEM, Honorary Humanities, and People's Choice prizes.
For a complete list of rules, click here.
Prizes!!!
 Finalists will receive a cash prize of $100, unless they are People's Choice ($250), Honorary STEM recipient ($500), Honorary Humanities recipient ($500), or Grand Prize ($1000). This is also an opportunity to develop an elevator pitch for job interviews.

 Previous 3MTs 
Successful participants generally: communicate their research clearly and without jargon; grab the audience's attention with an image, case, anecdote, or research application; and use their PowerPoint slide to reinforce the most important idea(s) or to provide an interesting or illuminating analogy for the research.
Past Contestants
| | | | |
| --- | --- | --- | --- |
| Year | 1st place | Peoples Choice | Finalists |
| 2021 | Ying Ji | Samantha Shwager | Tata Kavlashvili, Kelsey Best, Jeremy Espano, Lacee Satcher, Amanda Shimizu, Kyle Garland, Jessica Raff, Fai Wisittanawat, and Kelsey McNew |
| 2019 | Ibrahim Ahmed | Portia Botchway | Jessamyn Perlmutter, Brittany Spitznagel, Andrew Porter, Alison Hessling, Mackenzie Sunday, Megan van der Horst, Robert Marx, Colbie Chinowsky |
| 2018 | Hannah Krimm | Hannah Krimm | Sandya Lakkur |
| 2017 | Archana Krishnamoorthy | Sichang Lu | Elizabeth Lanphier, Allison Gilmour, Edward van Opstal, Samantha Sarett, May Jianhong Shen, Iliza Butera, Raajaram Gowrishankar, and Daniel Kashima |
| 2015 | Kelsey Beavers | Aaron Howard | Lillian Johnson |
| 2014 | Benjamin Dean | Christopher Gulka | Caryn Tamber-Rosenau |
How to I craft my own competitive 3MT?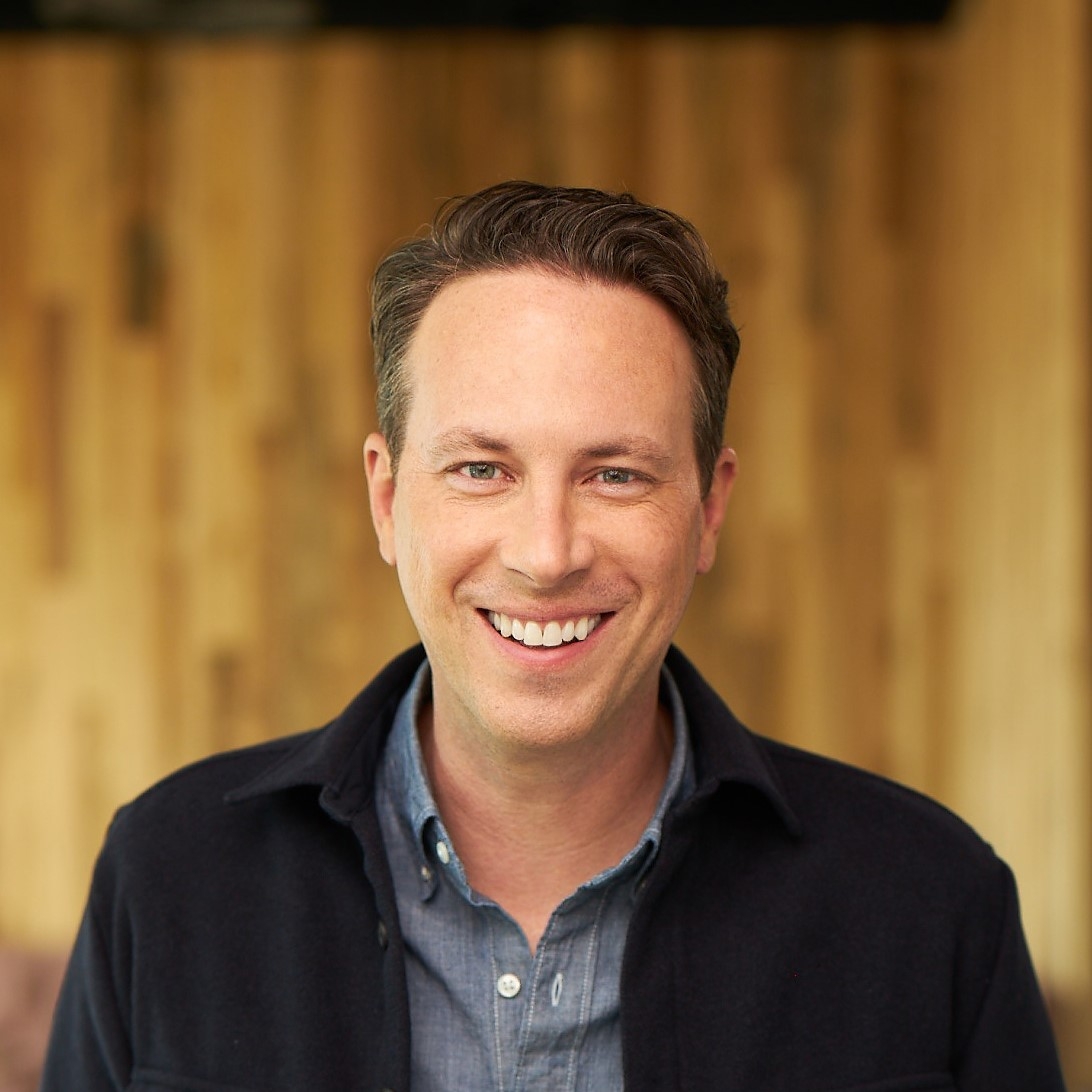 Ken Coleman
America's Career Coach
We are thrilled to announce that our 2022 3MT keynote speaker is Ken Coleman. Ken is America's Career Coach, the #1 national bestselling author of The Proximity Principle and From Paycheck to Purpose, and host of The Ken Coleman Show. Ken helps people discover what they were born to do and can provide you with practical steps to make your dream a reality!
https://www.ramseysolutions.com/ken-coleman
Call for Judges and Judge Nominations!
Would you be willing to volunteer as a judge? As the organizers of Vanderbilt's 3MT, we are currently still in need of judges who can commit to either the morning preliminary session from 9 to 11 am or 11 to 12:15 pm or the afternoon finalist session from 2 to 4pm. 
A judge is responsible for evaluating each participant on their ability to clearly communicate their research topic to a general audience within a 3-minute time constraint.  Attached is a sample judging rubric as well as the tentative program.  Judges are welcome to join us for lunch and to listen to our keynote speaker Ken Coleman, a national bestselling author of the Proximity Principle, Paycheck to Purpose and host of The Ken Coleman Show, as well. 
If you have others within your organization or within the Nashville community you could refer us to as a 3MT judge, please email us at bailey.bowser@vanderbilt.edu & lianyan.xu@vanderbilt.edu. Thank you! 

Interested in Volunteering your time?
The Graduate Student Council (GSC) is currently seeking volunteers for the Three Minute Thesis competition (3MT) on April 1st, 2022.  We specifically need help with running registration table, organizing participant materials and help with setting up the event. As a thank you for your help, all volunteers will be provided lunch! Additionally, volunteering for this event can offer valuable experience for those interested in joining the 2022 GSC executive board. 
Anyone who is interested in volunteering their time to help 3MT run smoothly on April 1st should email Bailey (bailey.bowser@vanderbilt.edu) or Lianyan (lianyan.xu@vanderbilt.edu).