This is just a reminder that our first P.A.C.E.S. social will be on Tuesday, October 11, from 5:30 PM – 6:30 PM, in Alumni Hall 101 (Graduate Student Lounge)!
This will be a great opportunity to meet your partner if you haven't already, as well as other participants! 🙂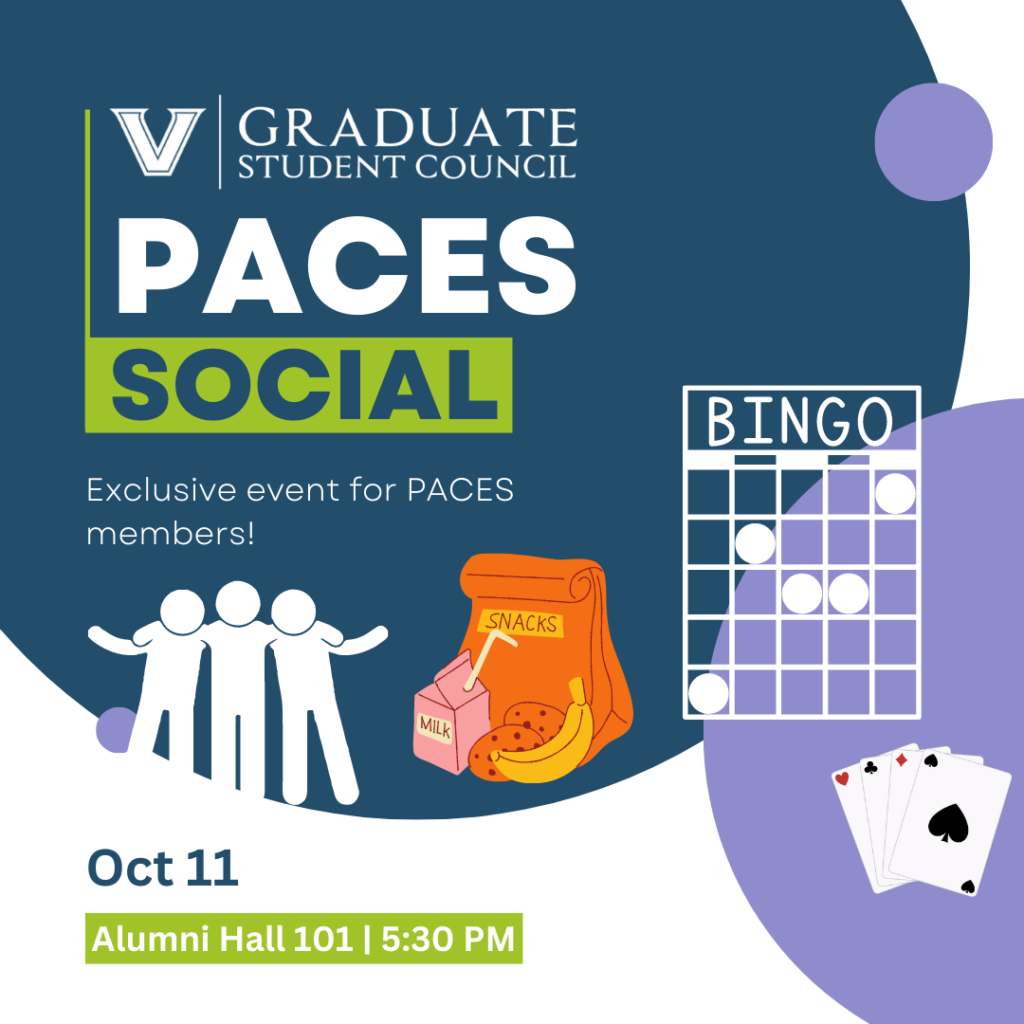 The Vanderbilt Graduate Student Council is excited to introduce the revamped Peers Assemble to Chill, Eat, and Study (P.A.C.E.S.) program, which was created to bring together the graduate community and encourage graduate students across all schools and programs to support, collaborate, and have fun with one another.
Scan the QR code to participate and know more about the program! Feel free to contact the P.A.C.E.S. team by email if you have any questions or concerns at gsc_community@vanderbilt.edu.