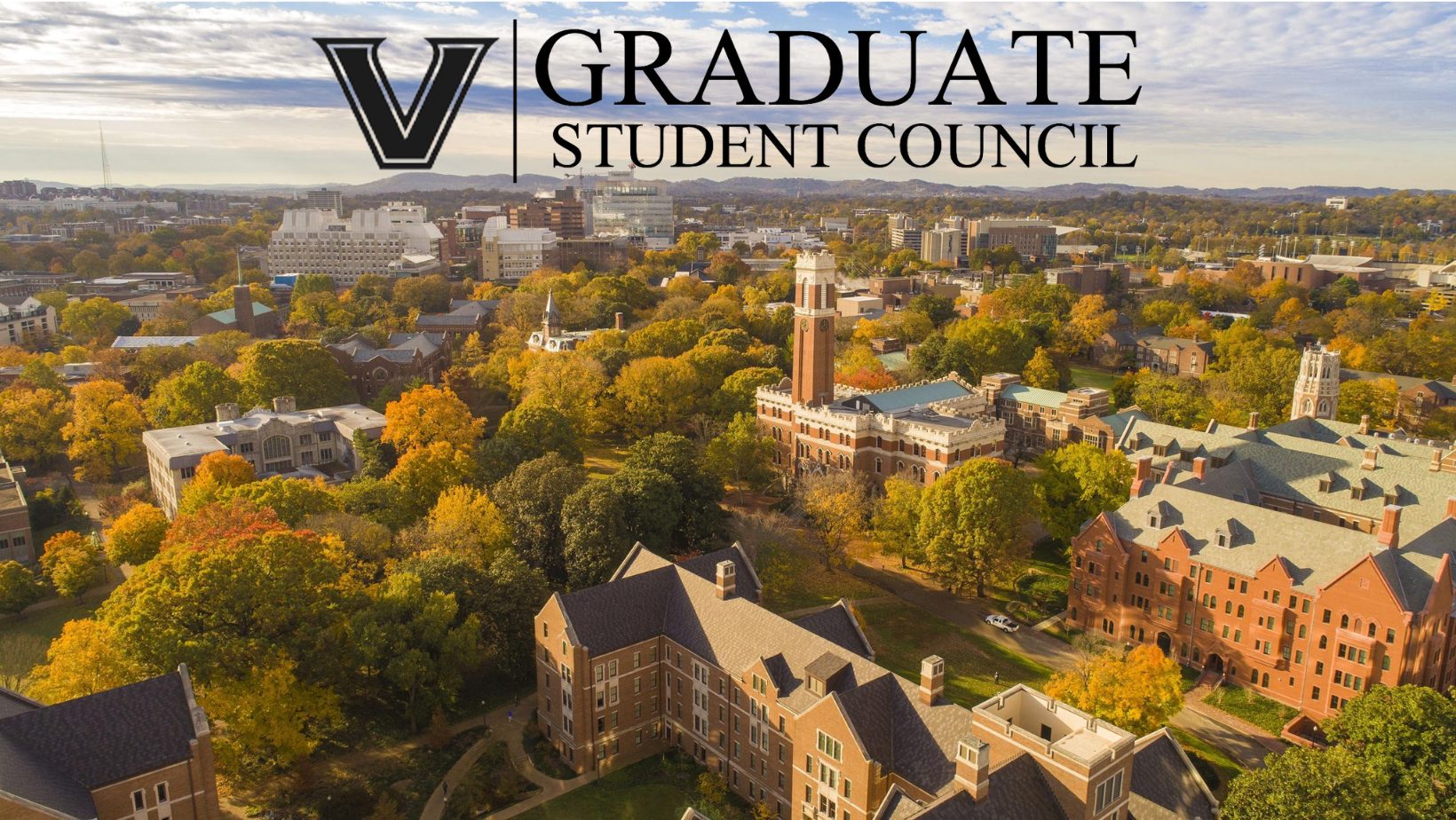 Stay safe and healthy everyone. Reach out if you need help on: gsc@vanderbilt.edu
Because of the stress and uncertainty you may experience due to this extraordinary situation, remember to utilize resources from the Student Care Network, including the University Counseling Center, as needed.  Graduate Life Coach Stacey Satchell is also available to answer questions and offer support.  To schedule an appointment with Stacey, visit  https://calendly.com/vugradlifecoach, and select an option for in-person or online visit. 
We encourage you to visit the FAQ page on the Vanderbilt COVID-19 website, which is frequently updated, and includes the notice from Padma Raghavan, Vice Provost for Research, detailing the process for ramping down all on-campus research activities." -Dean Wallace
Announcements
The 2022-2023 list of Department Reps is updated: GSC Department Reps 2022-2023. Does your department not have a listed representative? Contact us! gsc@vanderbilt.edu
If you are part of a group that is not listed on the Graduate Student Organizations/Groups page (see drop-down menu under "Home"), or if you would like additional information added about your organization, let us know and we will add you 🙂
Did you know we have a Graduate Student Resource Guide?  Check out the advocacy page or click here.
Not getting our monthly newsletter? Join Graduate Student Council on Anchorlink, and opt-in for email communications from "Campus and Organizations". (NOTE: sometimes unsubscribing from one Anchorlink email for one event/group can unsubscribe you from ALL anchorlink emails, including GSC!  If you are not receiving emails, resubscribe).
---
Who Are We?
The Graduate Student Council (GSC) of Vanderbilt University serves currently enrolled graduate students. It is a representative body consisting of one representative from each graduate department of the University. As an organization, we have two primary goals.
We coordinate academic, social, and other activities significant to the graduate community. We strive to promote community among graduate students, as well as graduate student integration into the university community. All graduate students are welcome to attend and participate in GSC meetings, parties, and academic events.
We work to ascertain and represent graduate student opinions and concerns, facilitating communication between graduate students, administration, and faculty.
---
How can you participate?
Come to our General Body Meetings in Alumni Hall Room 201 from 6-7pm, first Thursdays of the month (unless otherwise stated).
Keep an eye out for e-mails, flyers, and website postings advertising social, academic, and service opportunities. Come and enjoy all our events!
Become your department's representative or fill in for your department rep when they can't make it to a meeting!
Please subscribe to our Google Calendar here.
---
Follow us on social media
---
If you have any feedback, comments, or suggestions, please contact us at gsc@vanderbilt.edu.