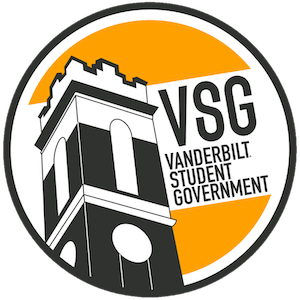 OUR MISSION
Vanderbilt Student Government (VSG) represents the interests of Vanderbilt undergraduates to university administrators, faculty, staff, and others in the Nashville and Tennessee communities. We aim to enrich and improve the undergraduate experience through proactive advocacy on behalf of students, collaborative partnerships with administrators and faculty, and relevant, innovative services.
OUR STRUCTURE
VSG is governed by a combination of five different branches: Executive, Cabinet, Senate, Committees, and Judicial. Each branch addresses a different aspect of campus life from policy, to administrative lobbying, to event planning.
OUR PROGRAMS
VSG operates a variety of programs intended to enrich student life at Vanderbilt University. These address areas from move-in, to off-campus activities, to day-to-day operations.