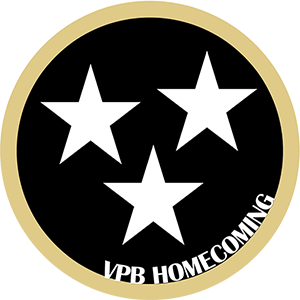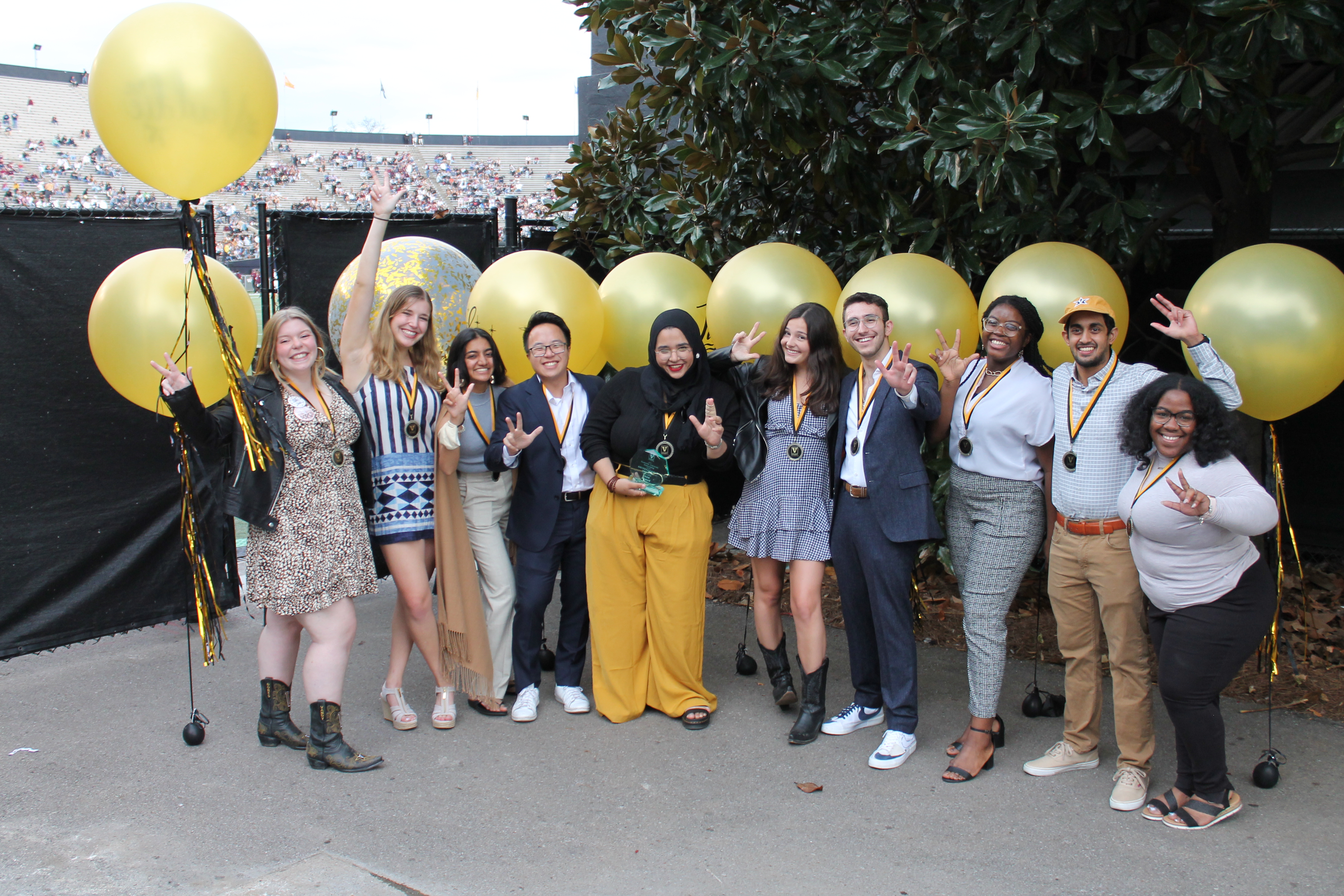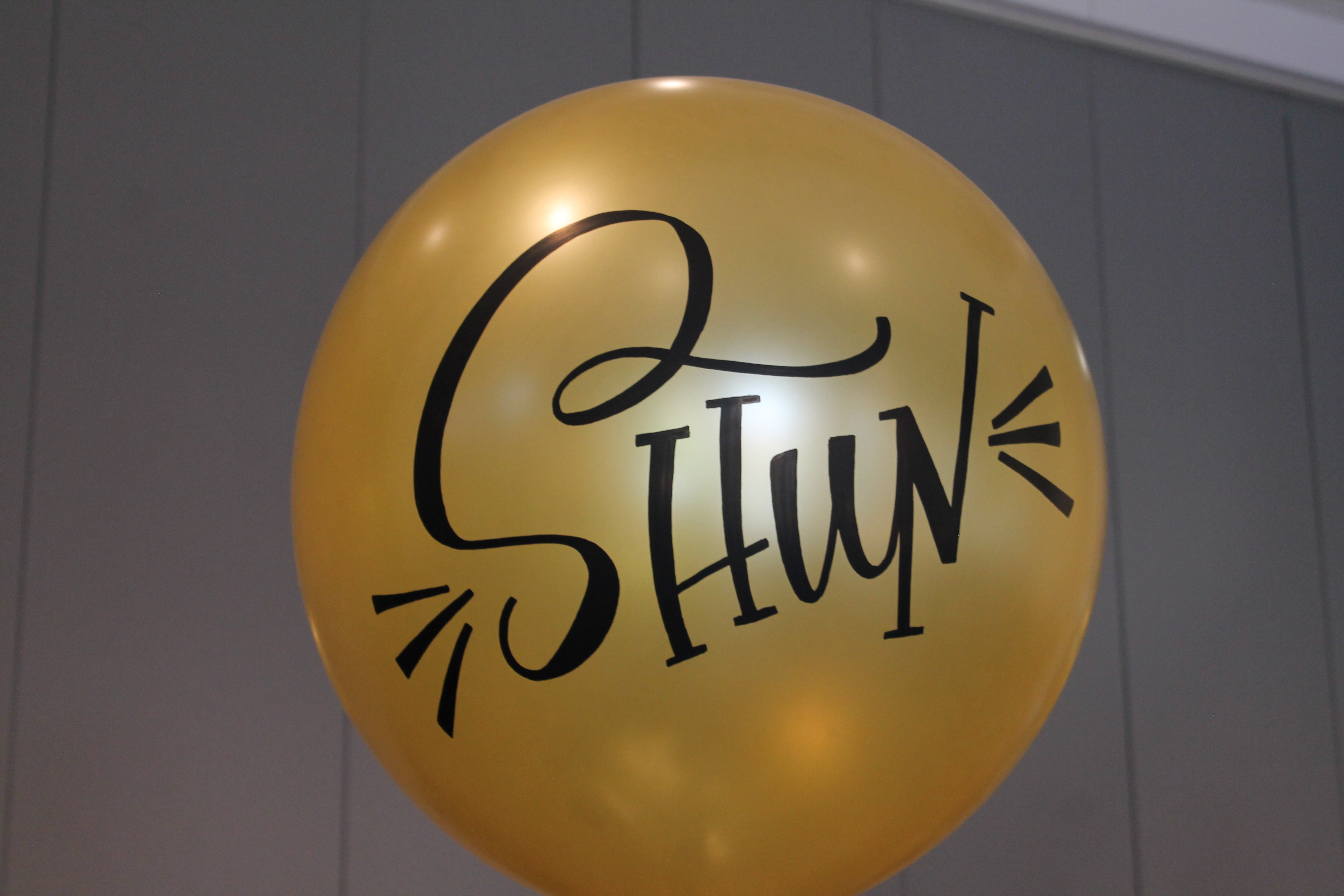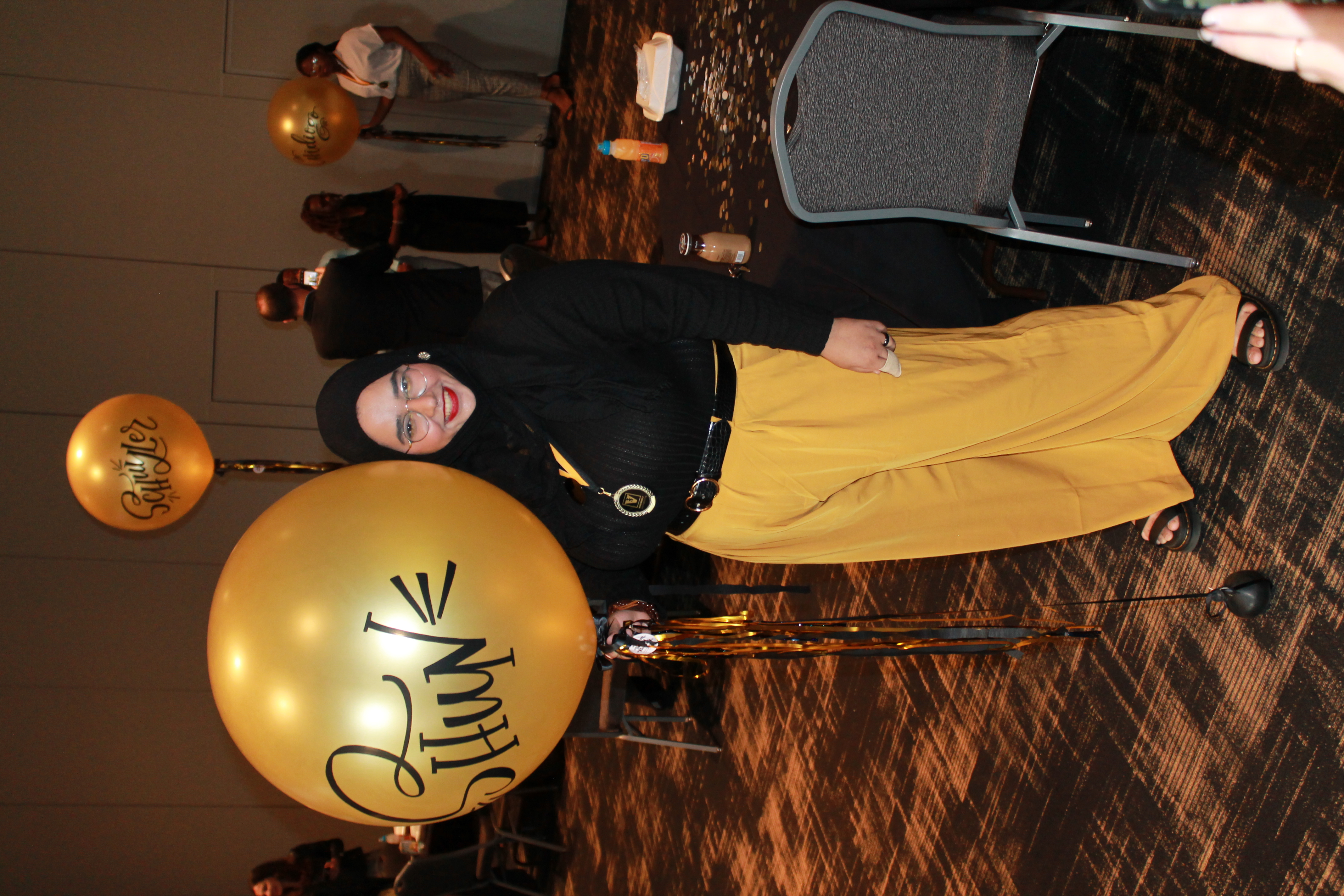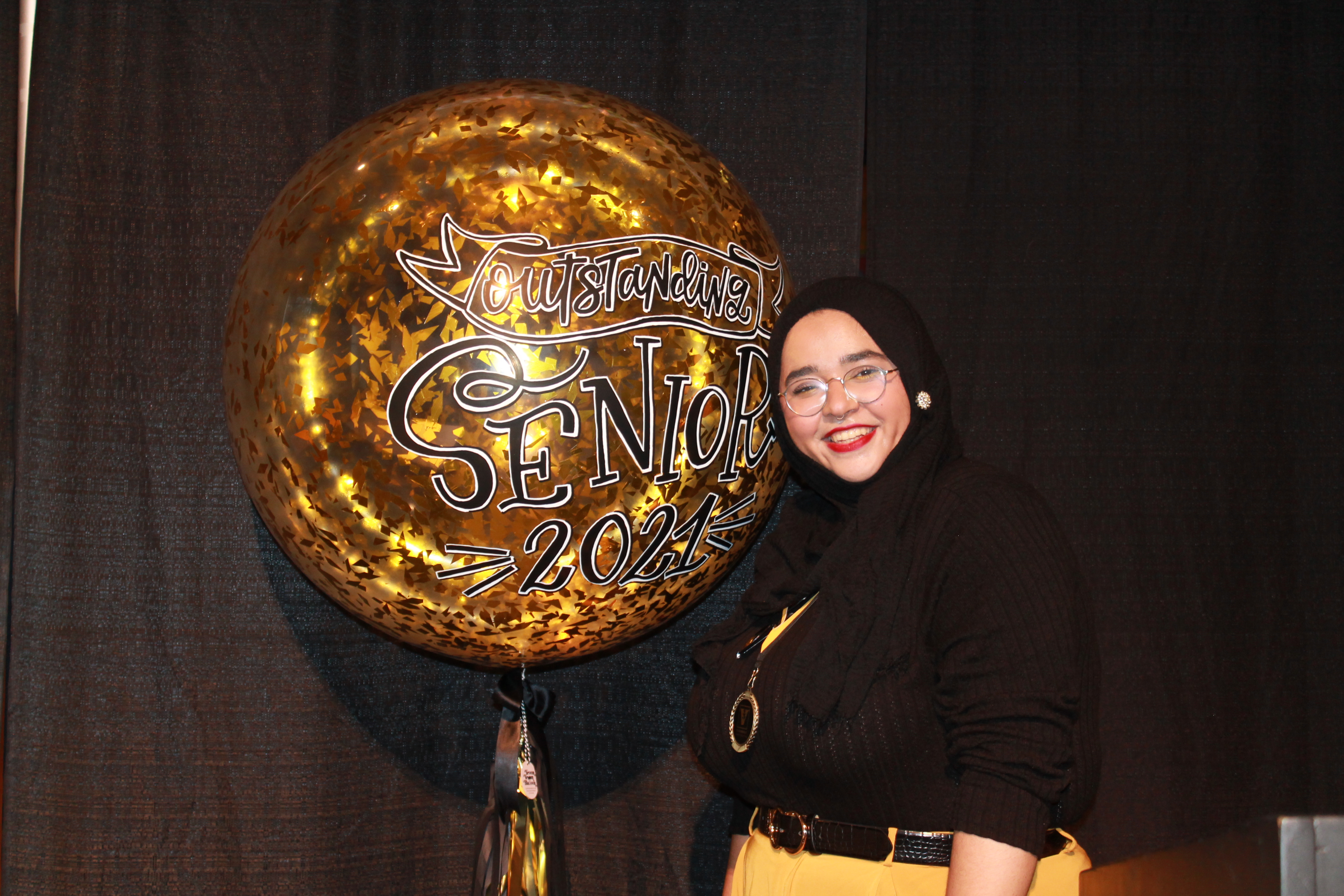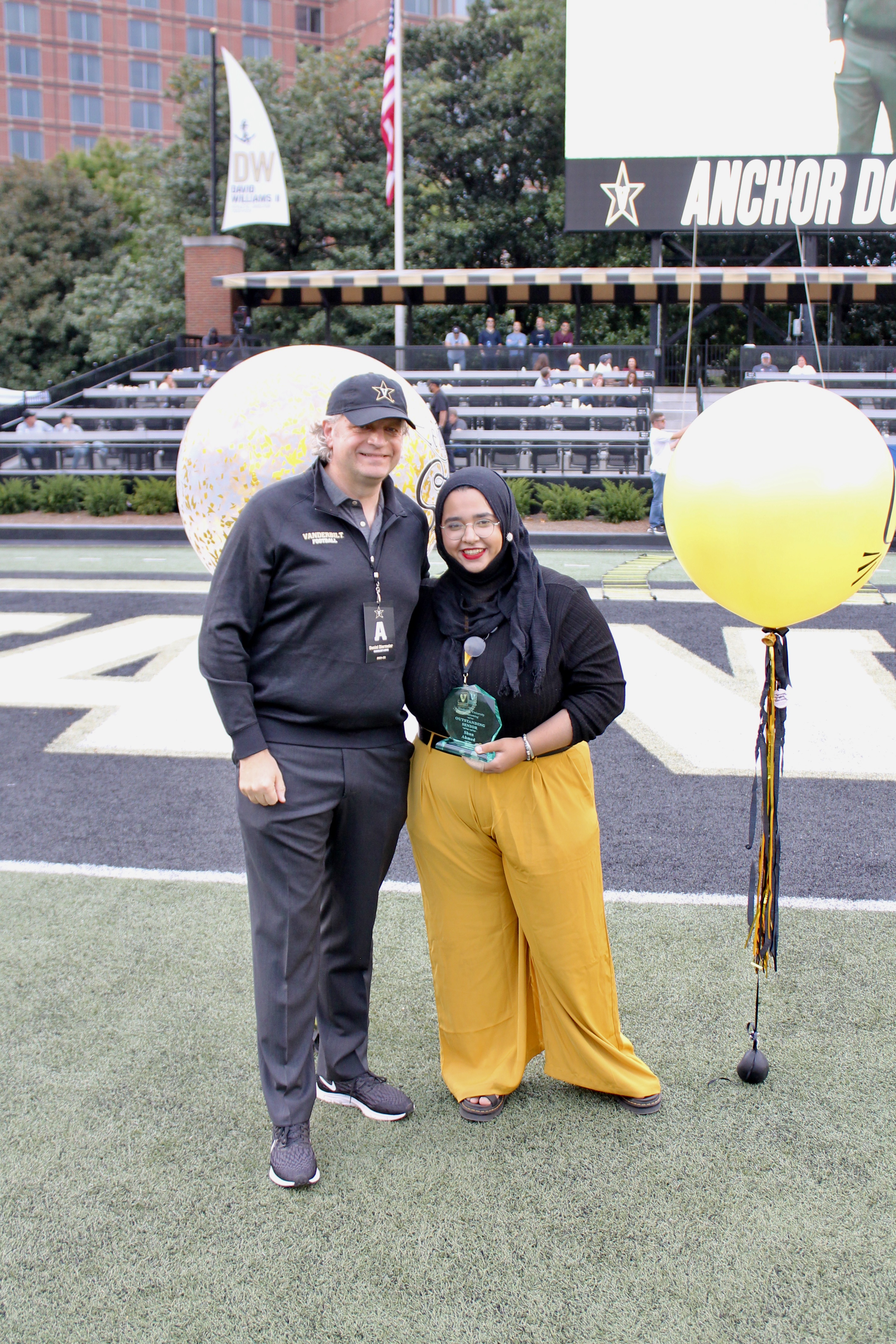 2021 Outstanding Senior
Shun Ahmed
Congrats to Shun Ahmed for winning the annual Outstanding Senior Award!
Shun Ahmed (she/they/theirs) is from Nashville, TN and is majoring in Engineering Science with a concentration in STEM policy. Shun is actively involved within Vanderbilt Student Government and the Vanderbilt Performing Arts Community. Whether it's a meeting to get menstrual products into the bathrooms on campus or a showcase where she's running the show from start to finish, Shun has her face all over campus and is always chatting with anyone she runs into. Shun has had her hands in helping launch DivestVU, bringing photo and video to so many corners of campus, and even bringing back Swipes For A Cause after a previous shutdown.
In her years here, she's gone through her fair share of highs and lows; however, one thing she's kept consistent throughout it all is putting her passion and all into this community. Whether it's through the work she does or sheerly caring for the people around her, she's tried to make everyone feel like they have a home on this campus and a family for at least the four years they're here. After college, Shun hopes to take on project management roles within nonprofits in the South. She hopes to take this same energy in working in the same communities that raised her when she was down – wanting to bring all that Vanderbilt has given her to the next place she calls home.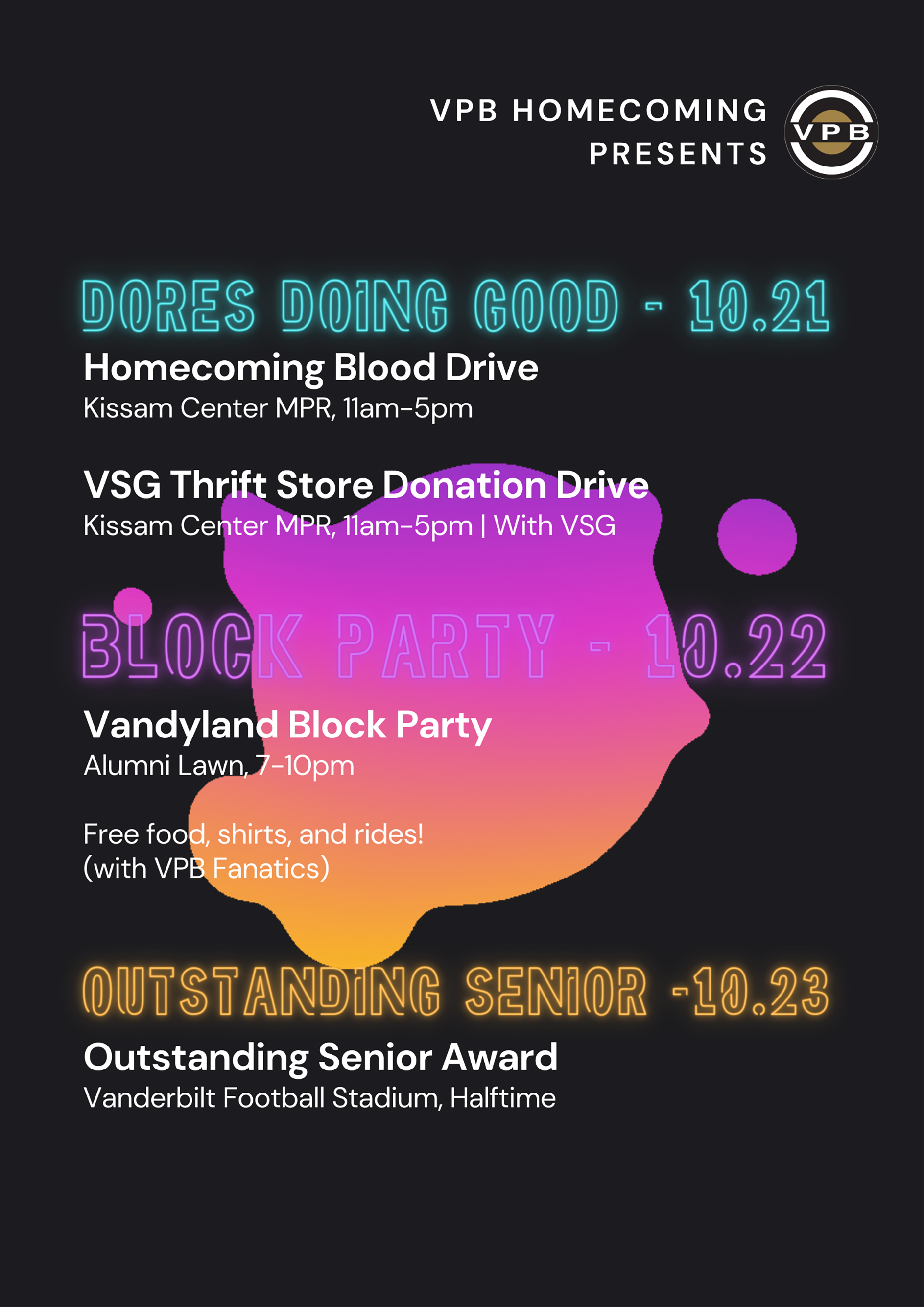 Congratulations to our Outstanding Senior Finalists!
Shun Ahmed

Kaylin Davis

Melissa Goldin

Schuyler Kresge

Ashwin Kumar

Jack Mok

Varsha M Nair

Chidiogo Nwakoby

Emma Rafatjoo

Maddie Woods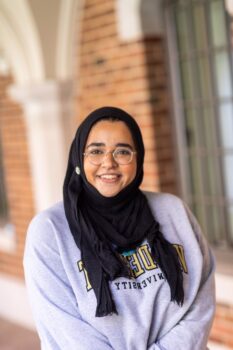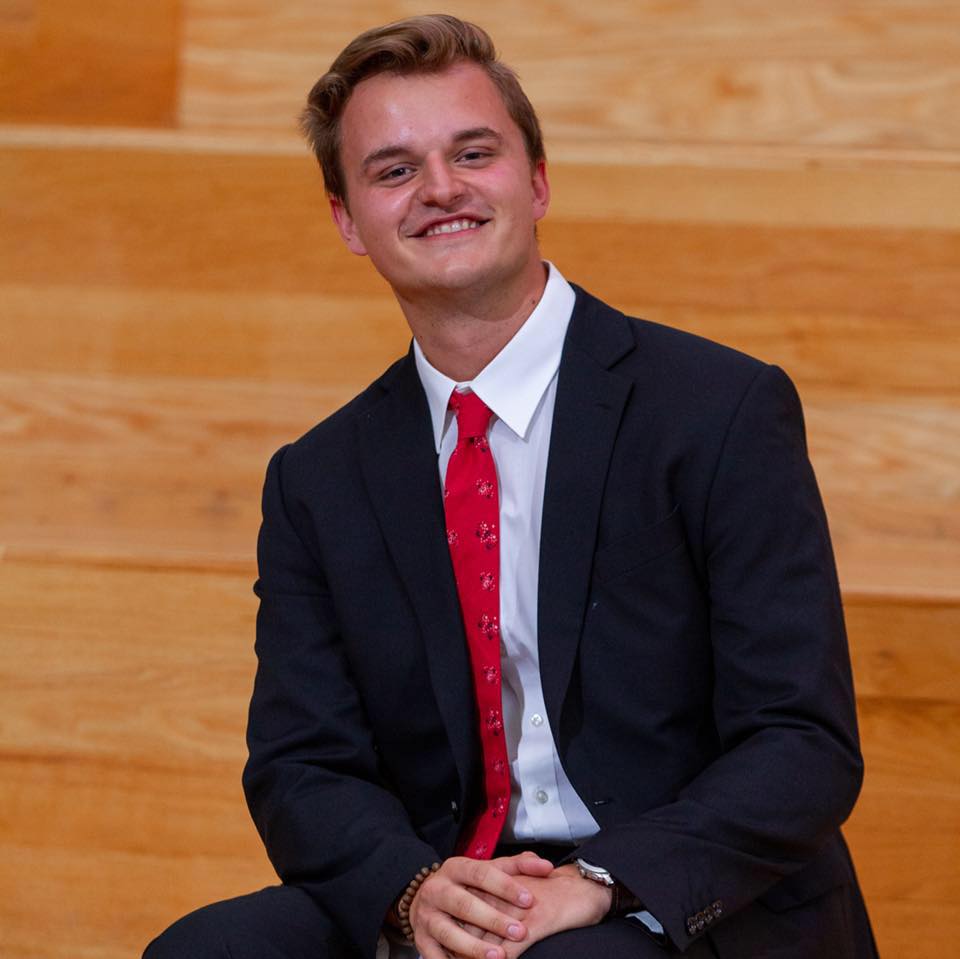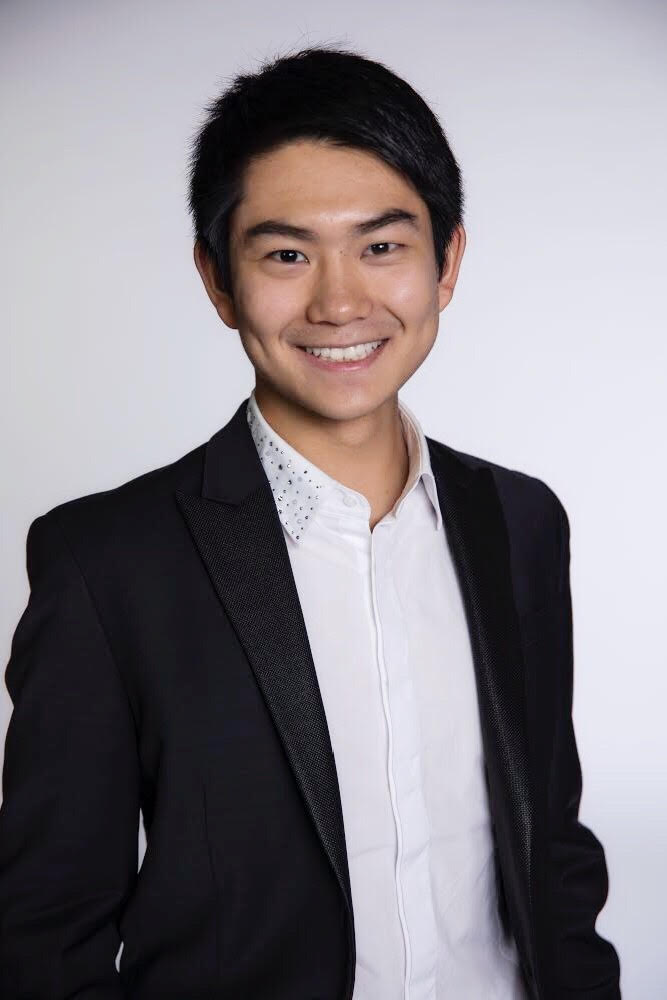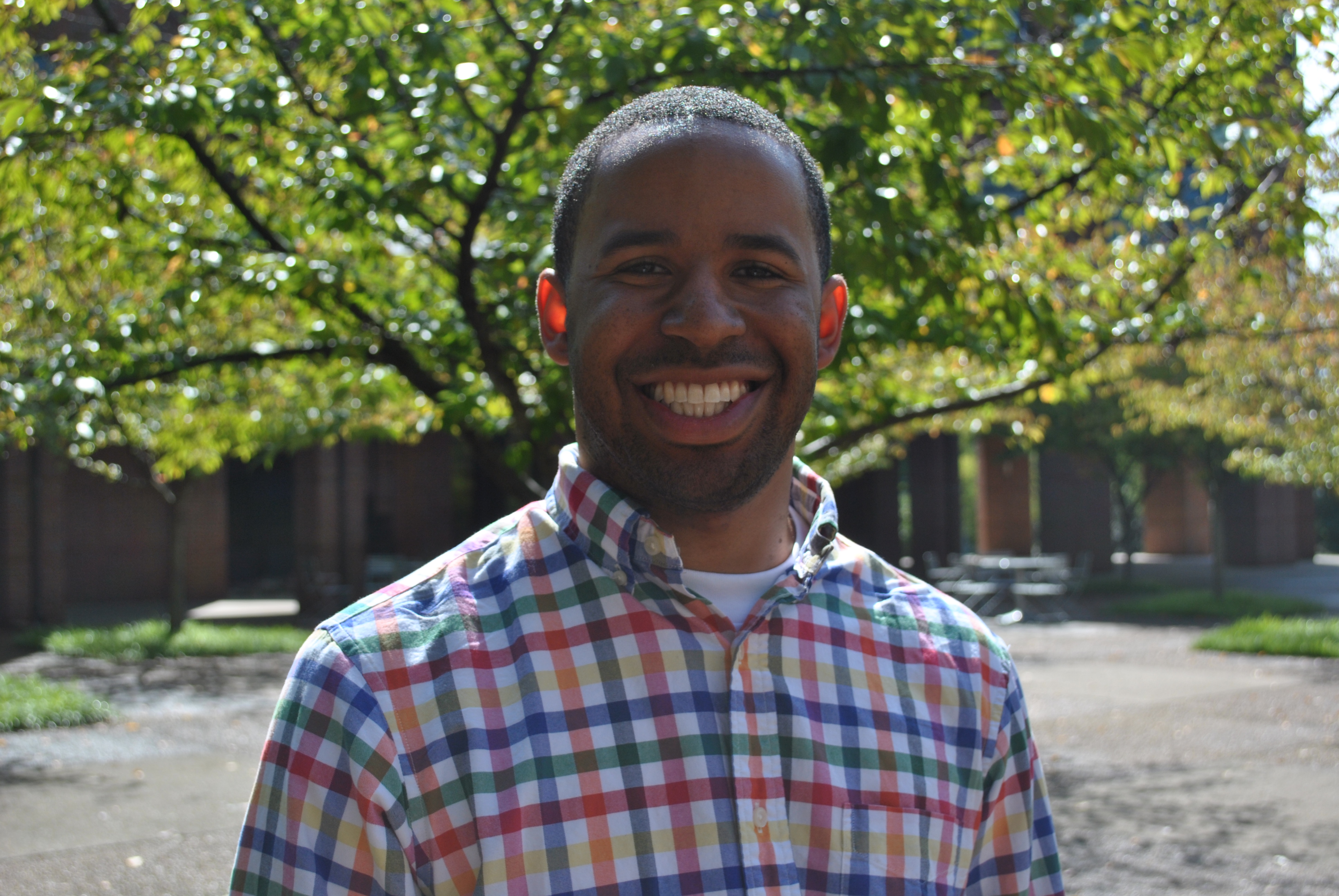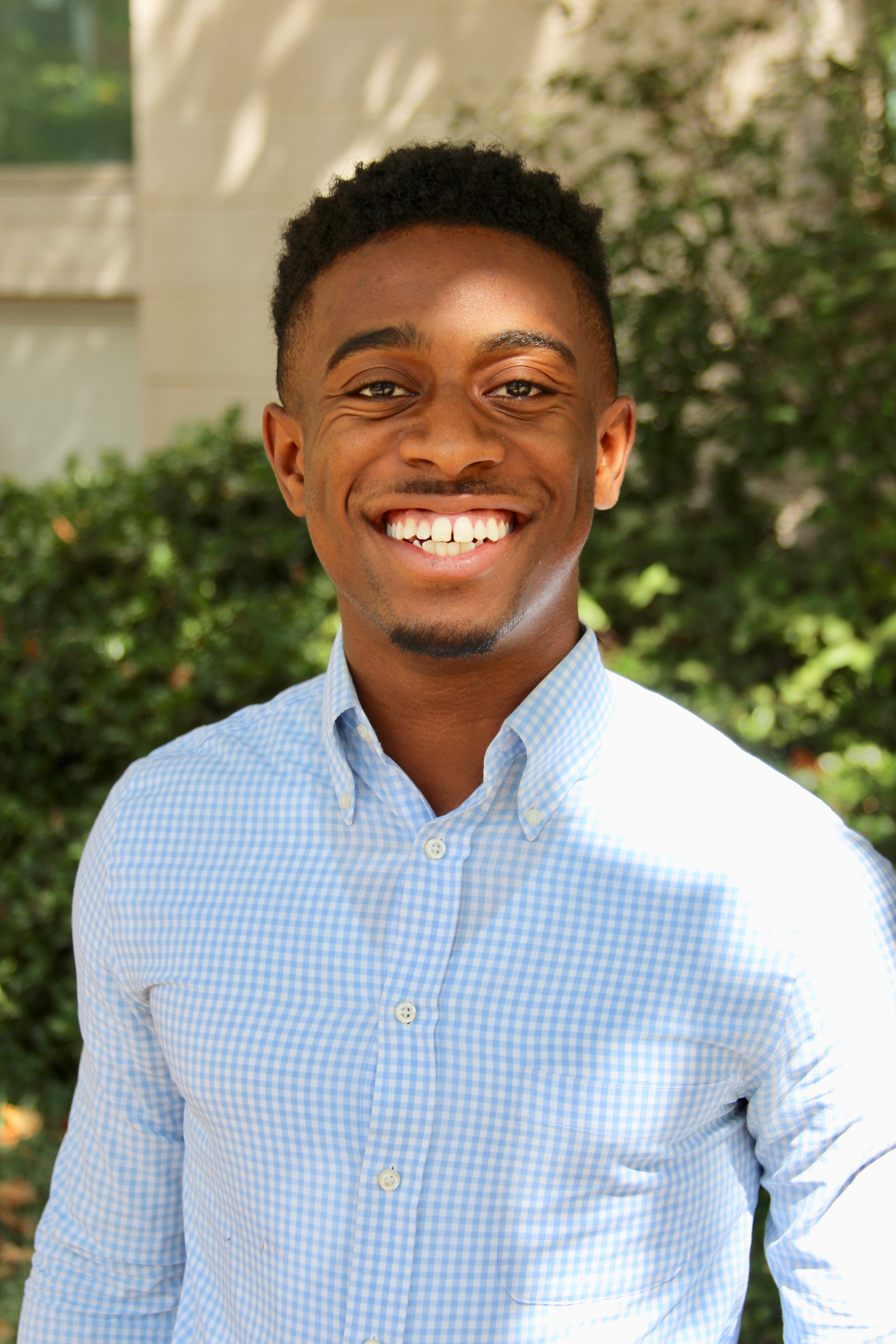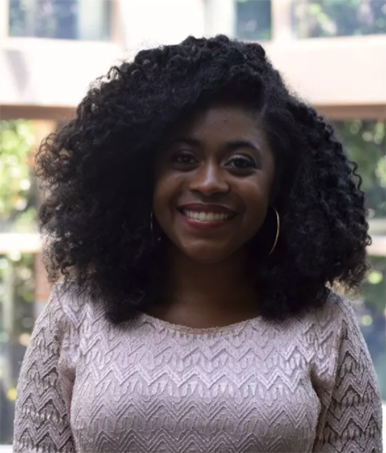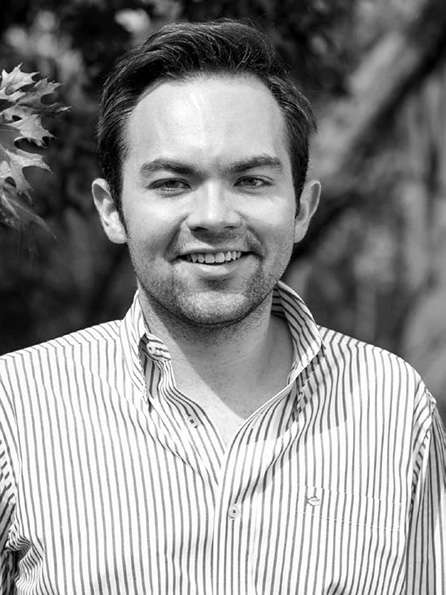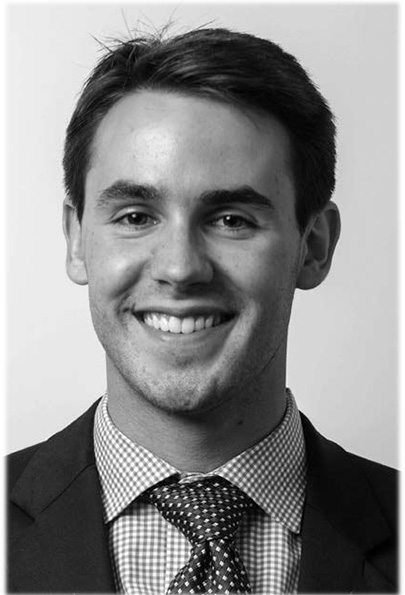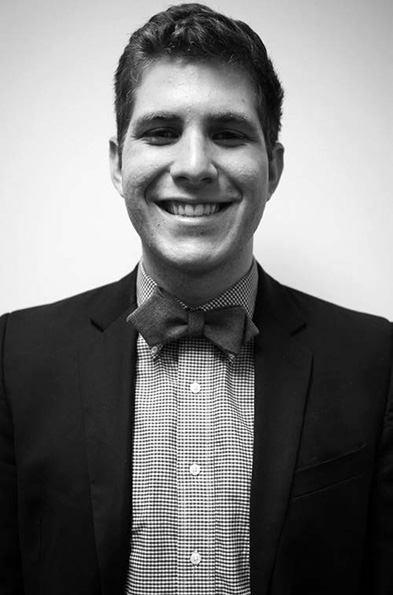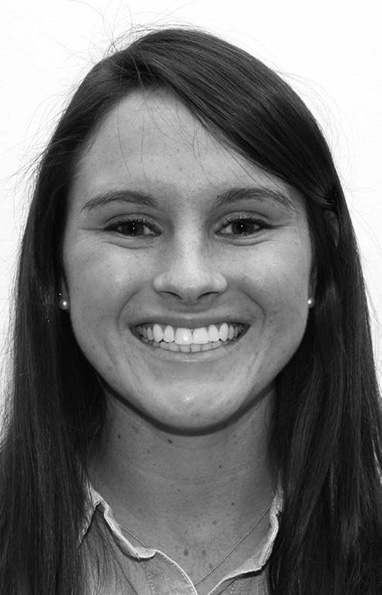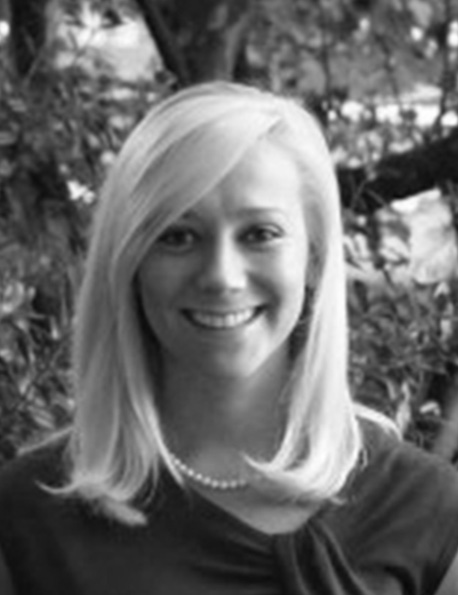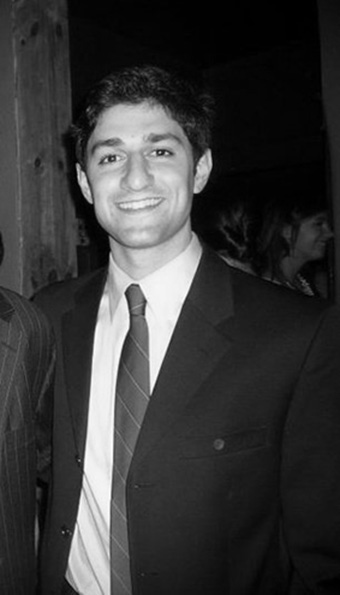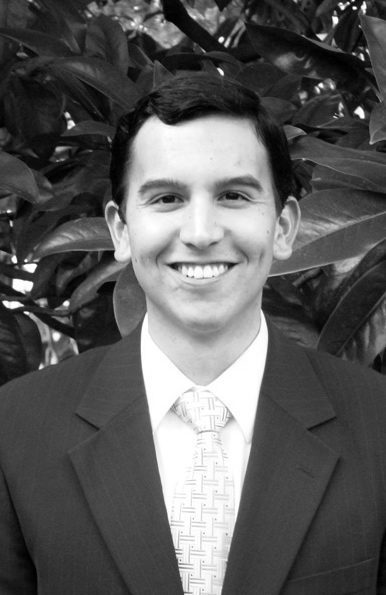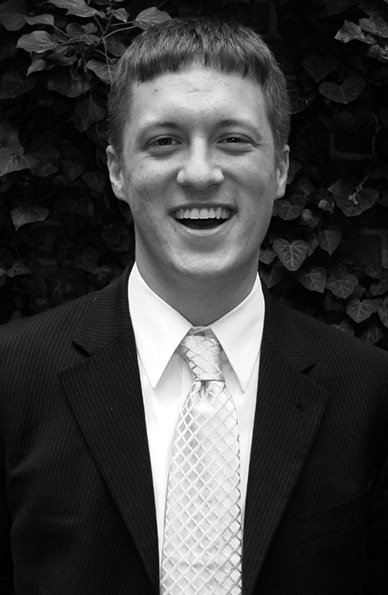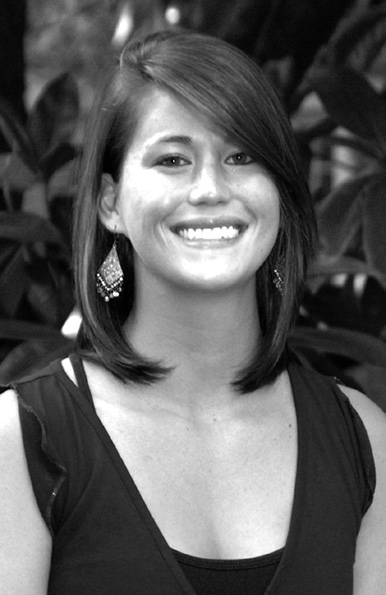 Mallory (Miciek) McKenzie – 2007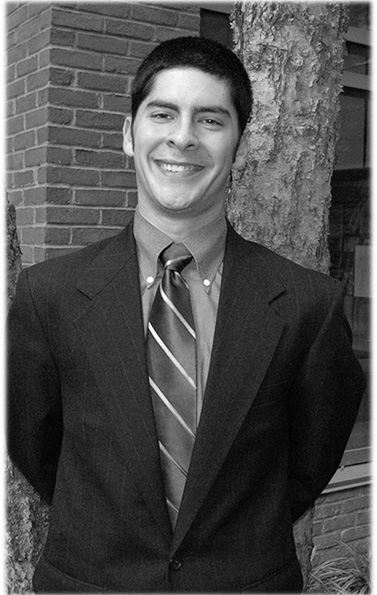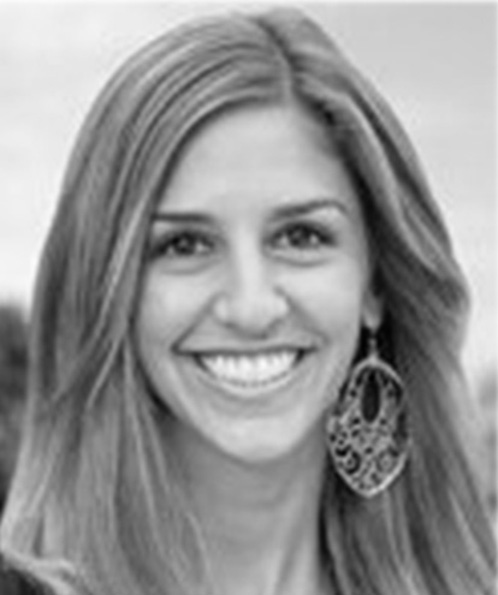 Meredith (Schweitzer) Britt – 2005
Past Finalists & Winners

---
2021 Outstanding Senior Finalists
Shun Ahmed
Kaylin Davis
Melissa Goldin
Schuyler Kresge
Ashwin Kumar
Jack Mok
Varsha M. Nair
Chidiogo Nwakoby
Emma Rafatjoo
Maddie Woods
---
2020 Outstanding Senior Finalists
Allison Booher
Anana Upton
Barton Christmas
Destinee Johnson
Elizabeth Dorans
Elysia Tillman
James Raubenehimer
Jason Scott
Michael Gonçalves
Puja Jagasia
---
2019 Outstanding Senior Finalists
Frances Burton
Vineet Desai
Troy Jiang
Sophia Lee
Cody Markel
Will Newell
Aaron Niederman
Tommy Oswalt
Gregory Ridgel
Mikaelle Williams
---
2018 Outstanding Senior Finalists
Jane Brennan
Cutler Klein
Henry Bristol
Agatha Fenech
Telyse Masaoay
Kencell Nixon
Jacob Pierce
Sam Smith
Priya Trivedi
Zaria Williams
Catherine English (Honorary Outstanding Senior Nominee)
---
2017 Outstanding Senior Finalists
Andrew Brodsky
Kayla Cooper
Sam Edwards
Shelly Feldman
Sparsh Gupta
Katie Harris
Shawn Kerry
Madison Maderious
Mac Ploetz
Olivia Solow-Niederman
---
2016 Outstanding Senior Finalists
Owen Burks
Jude Cohen
Lisa Muloma
Lauren Pak
Monica Peacock
Victoria Potter
Akaninyene Ruffin
Musbah Shaheen
Carly Stewart
Megan Ward
---
2015 Outstanding Senior Finalists
Rebecca Chong
Sarah D'Amico
Asheeka Desai
Kevin Groll
Pranjal Gupta
Laurel Hattix
Safiah Hassan
Sam Hoskins
Hayley Kahn
Jackson Vaught

---
2014 Outstanding Senior Finalists
Emily Gardner
Duncan Hall
Aditya Karhade
Robb King
Robbert (Bobby) Lux
Ryan McKenney
Pranav Santapuram
Alexis Simpson
Abigail Shachar
Anna Watt
---
2013 Outstanding Senior Finalists
Dorothy Buckner
Kiersten Chresfield
Roo George-Warren
Maysa Kaskas
Lisa Koenig
Kristen Mosley
Megan Piphus
Alexandra Scavone
Carey Spear
Noelle Suarez-Murias
---
2012 Outstanding Senior Finalists
Devin Brooks
Ankur Doshi
Aladine Elsamadicy
Trevor Geller
Nick Hall
Skyler Hutto
Ashley Kimery
Libby Marden
Emily Natoli
Keith Neely
---
2011 Outstanding Senior Finalists
Francesca Amiker
Brittany Cowfer
Sarah Barr
Gheremey Edwards
Lisa Branding
Lauren Holroyd
Zye Hooks
Sloane Speakman
Mengting Ren
Tyler Verdell
---
2010 Outstanding Senior Finalists
Sahi Denduluri
Nicole Gunasekera
Leslie Labruto
Annalise Miyashiro
Madeline Myers
Hana Nasr
Rebeca Ojeda
Lucie Rhoads
Deno Saclarides
Gracie Smith
---
2009 Outstanding Senior Finalists
Meredith Ackerman
Ellen Black
Tracy Branding
Fabiani Duarte
Andrew Enkeboll
Tacara Harris
Alex Hillard
Scott Krenitski
Ralph Passarella
Melissa Zhu
---
2008 Outstanding Senior Finalists
Lauren Page Black
Emma Cofer
Jennifer Hirsch
Kellianne Kleeman
Brad Lawrence
Marty Pendleton
Amanda Scott
Sarah Scott
Sean Tierney
Joseph Williams

---
2007 Outstanding Senior Finalists
Elizabeth Bennett
Fatmata Daramy
Austin Dirks
Palmer Harston
Natalie King
Mark Mason
Mallory Miciek
Brittany Perkins
Natalie Roebuck
Roy Stone
---
2006 Outstanding Senior Finalists
Charleson Bell
Emilie Carroll
Raymond Dake
Devin Donovan
Eric Frye
Gabriel Hemphill
Allison Malone
Maggie Myers
Jay Salato
Lindsey Williams
---
2005 Outstanding Senior Finalist – Inaugural Year
Davis Blanton
Erica Grimaldi
Matt Meiners
Kate Morgan
Nabilah Rahman
Meredith Schweitzer
Donna Sharp
Erin Shepherd
Stan Sonu
Leah Watson
Winner in Bold
Brief History: The Vanderbilt Programming Board Homecoming Committee was formalized in the late 90s, early 2000s. It was created to unify all campus Homecoming activities. The Homecoming Committee works tirelessly to provide interesting activities to incite enthusiasm for Vanderbilt athletics and alumni relations. These events include spirit activities (Banner Competition, Volleyball Tournament, Block Party and Commodore Cup competition), service activities and the Outstanding Senior Award.
Impact on Campus: The Homecoming activities unite undergraduates, graduates, alumni, and the greater Nashville community under the umbrella of pride and excitement for Vanderbilt University. The committee accomplishes this by:
*Encouraging student participation in activities, such as volleyball, banner competition, dinner and trivia night, block party and student alumni tailgate.
*Partnered with the Red Cross to host a Blood Drive
*Promoted interaction between current undergraduate students, alumni, and the Nashville community
*Provided marketing and garnered student support for the Vanderbilt Football Homecoming Game against Missouri
*Recognized Outstanding Seniors for their accomplishments
Chairs:
Savannah Larkin
Kirsten Nafziger