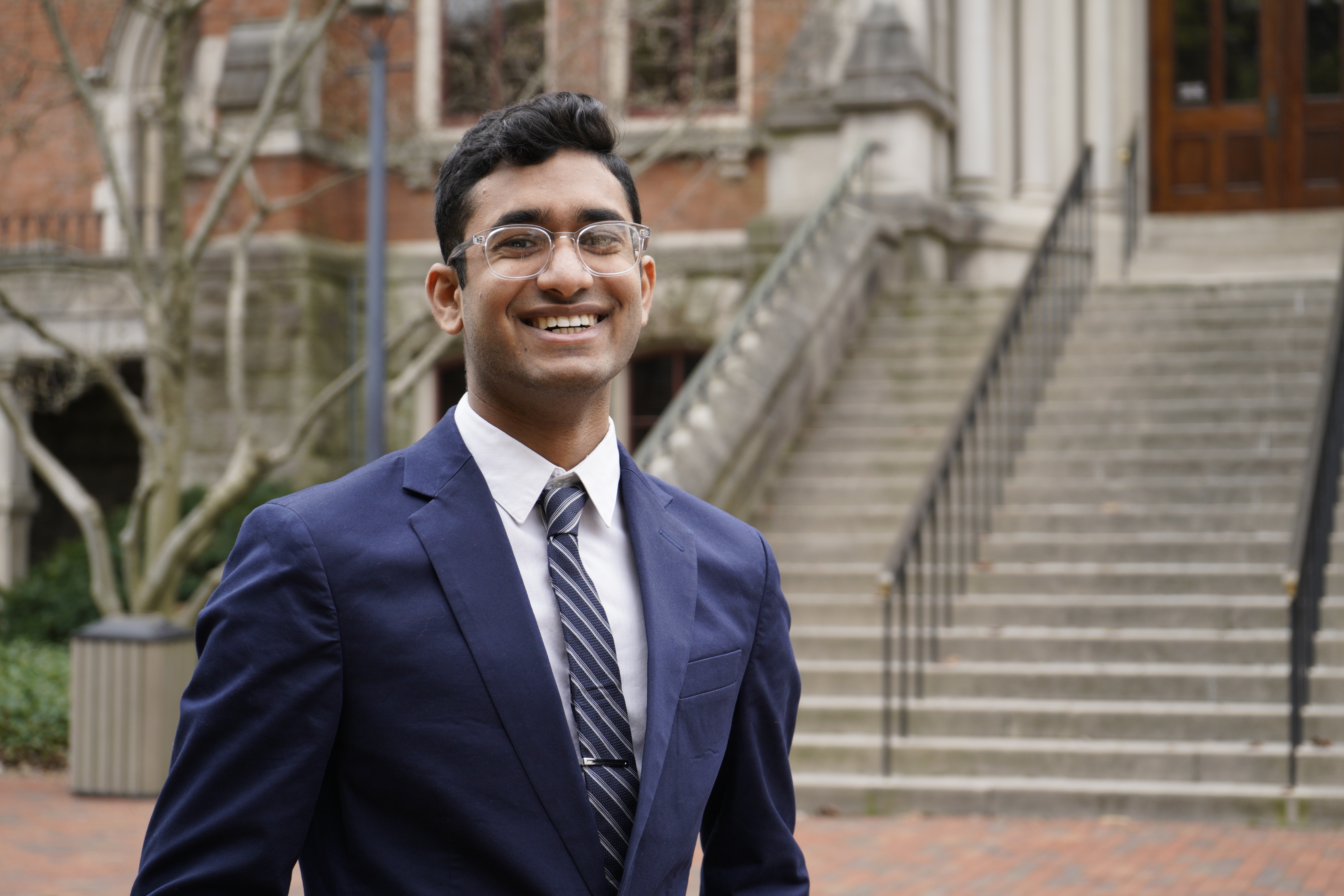 Nilai Vemula
Nilai is a sophomore from Memphis, TN who is double majoring in Physics and Biology. In high school, he was the Secretary-General of his school's one-day conference and head delegate of the travel team. He was a delegate at VUMUN in high school and was a Crisis Director for the Impeachment of Bill Clinton committee during VUMUN XV. Last year, he served as Director of Technology for VUMUN XVI. Nilai was just the head of training of the Vanderbilt MUN Travel Team before becoming Secretary-General of VUMUN XVII. On campus, he volunteers for Vanderbilt Student Volunteers for Science and the Vanderbilt University Hospital. Additionally, he works in a biophysics lab as a research assistant. In his free time, he likes exploring Nashville, hanging out with friends, and trying new food. Nilai is super excited for VUMUN XVII!
Ankit Patel, Director-General
Ankit Patel is a junior from Monroe, New Jersey double-majoring in Economics and Human and Organizational Development with a minor in Political Science. He was his high school Model UN club's Secretary General and was chair for the 30 Years Peace Crisis Committee in VUMUN XV. He is involved on campus as Vice President of the Vanderbilt International Relations Association, the Model UN Travel Team, Prison Project Community Outreach Committee, and is a member of Pi Kappa Alpha. When not taking interesting classes like Environmental Philosophy, Justice, or Causes of War, he can be found going through Reddit, playing video games, or watching shows on Netflix (talk to me about the Witcher!). He looks forward to meeting the talented delegates of VUMUN XVI, talking to them about anything and everything!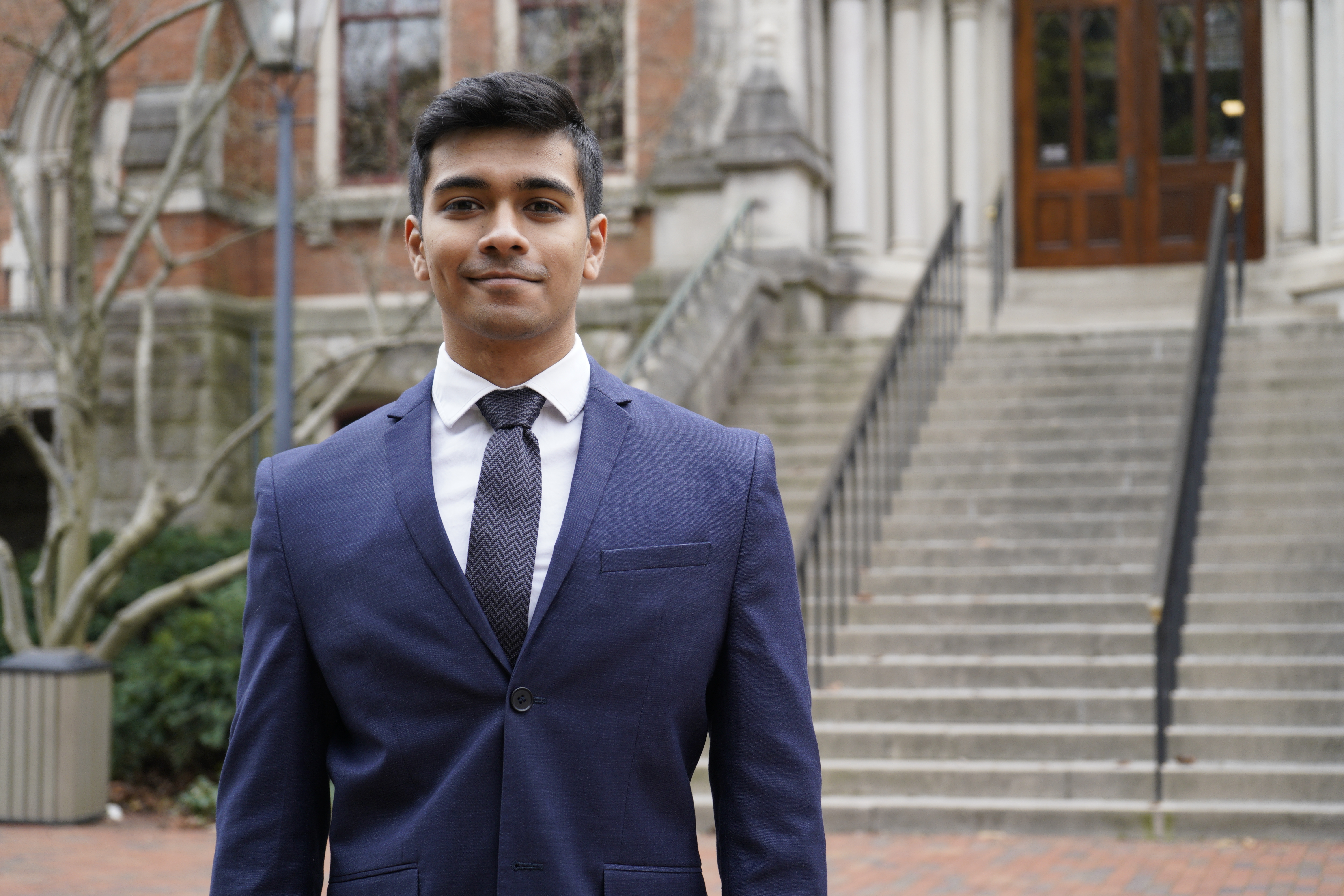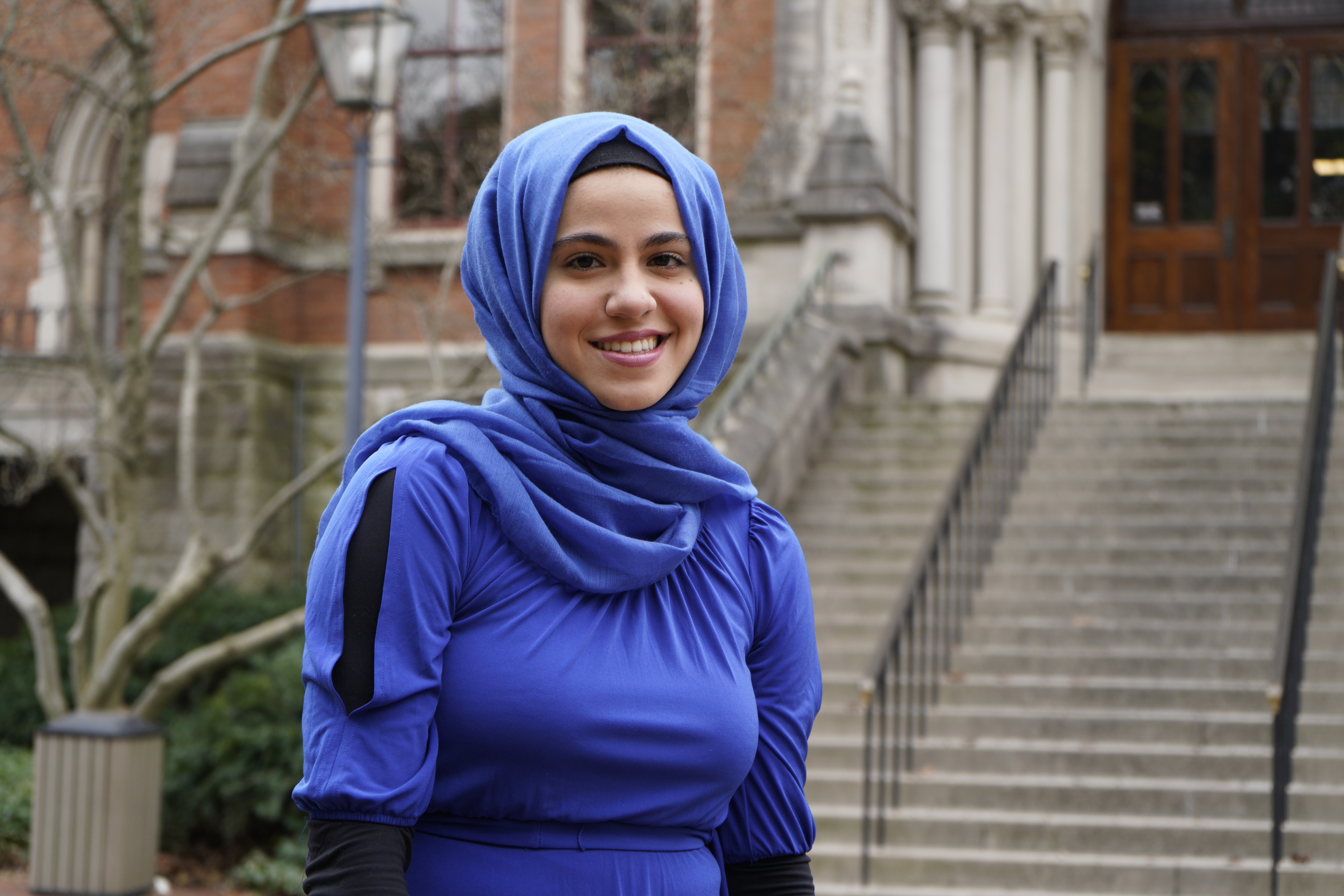 Mariam Nadi, Chief of Internal Affairs
Mariam Nadi is a sophomore from Princeton, New Jersey double majoring in Philosophy and Political Science with a concentration in Theory and International Politics and a minor in Art. In high school, she helped lead her schools MUN and Junior State of America's one day conferences while serving as a Director of Fundraising and Chief of staff respectively. Her Freshman year of college she worked on a Crisis committee for multiple different crisis rooms during Philadelphia MUN conference  and chaired a House Oversight Committee for Model Congress. Her past Sophomore year, she was a Crisis Directorfor the Standing Rock Committee at VUMUN XVI.Currently, she is on Vanderbilts Model UN Travel team and does research on the correlation between gender and emotional appeal in leadership. In her free time, Mariam enjoys talking, laughing, drawing, sleeping, and practicing Taekwondo.
Rahan Arasteh, Chief of External Affairs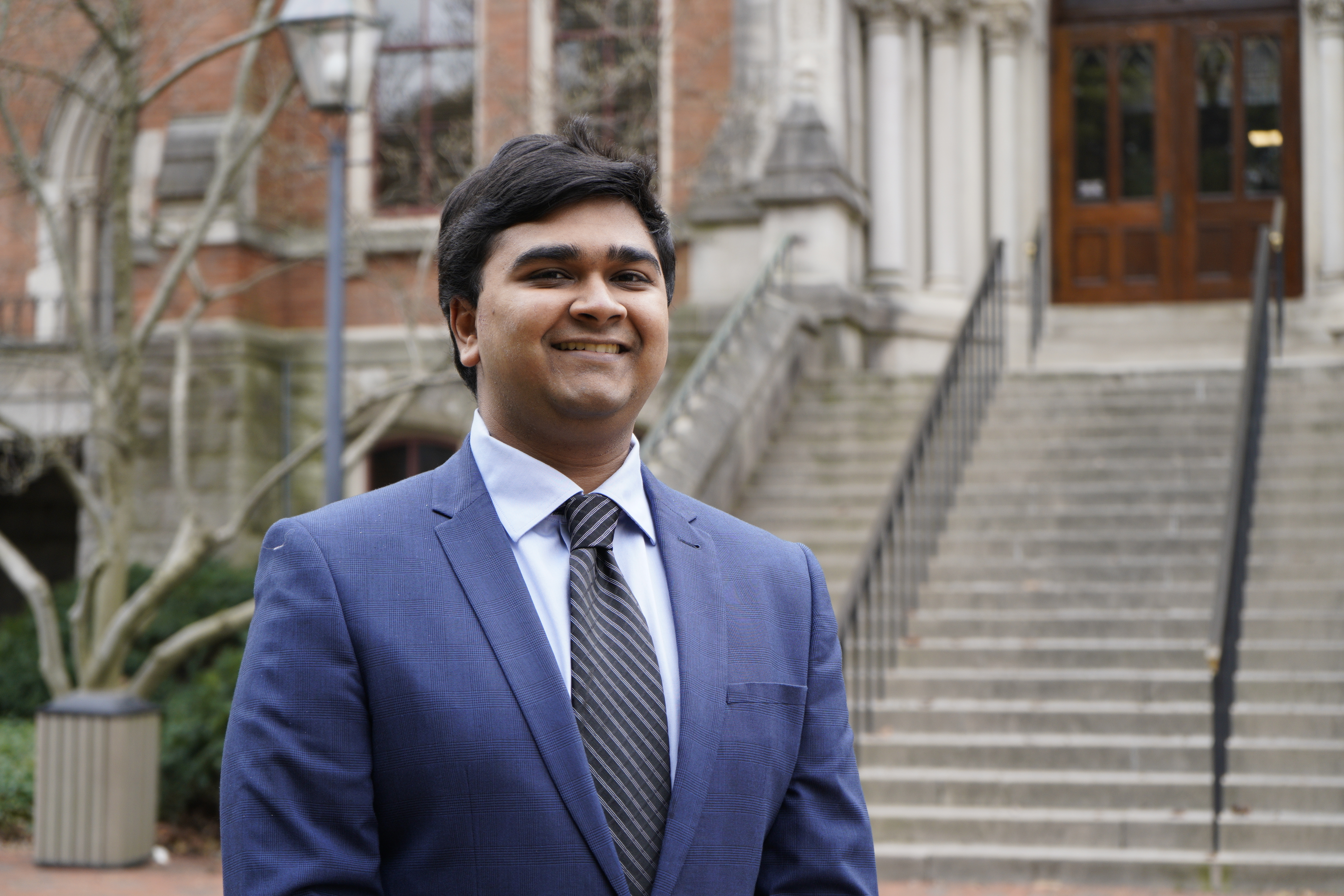 Arjun Bansal, Director of Logistics
Arjun Bansal is a Senior (woah) from New Delhi, India (but he grew up in Jakarta, Indonesia) who is majoring in Chemical Engineering and Mathematics. He was a co-chair in the Roman Senate at VUMUN XIV, Under-Secretary General of GA's in VUMUN XV, the Director of Logistics at VUMUN XVI and is looking forward to coming back to his 3rd time as VUMUN Secretariat as the Director of Logistics for VUMUN XVII. While he isn't dying from a work overload, Arjun is a Residential Adviser at Warren and Moore College, he enjoys binging on everything from good food to books to TV shows and likes to play board games. He is the President of the Vanderbilt Mathematics Club and works in a computational Chemical Engineering lab as a Research Assistant. He is extremely excited to be a part of VUMUN XVI and cannot wait to share his love for MUN with all participants. And yes he copied this blurb from last year.
Grace Rieniets, Director of Technology
Grace is a freshman from Nashville, TN, majoring in Chemical Engineering. In high school, she participated in Model UN and Youth in Government and was a leader of her school's delegation. At VUMUN XVI, she was the Chair of Standing Rock 2016. On campus, she is on the Model UN Travel Team, volunteers with Project C.U.R.E., and works as a research assistant at the Vanderbilt Center for Addiction Research. In her free time, Grace enjoys making bread, going to pilates classes, and watching football.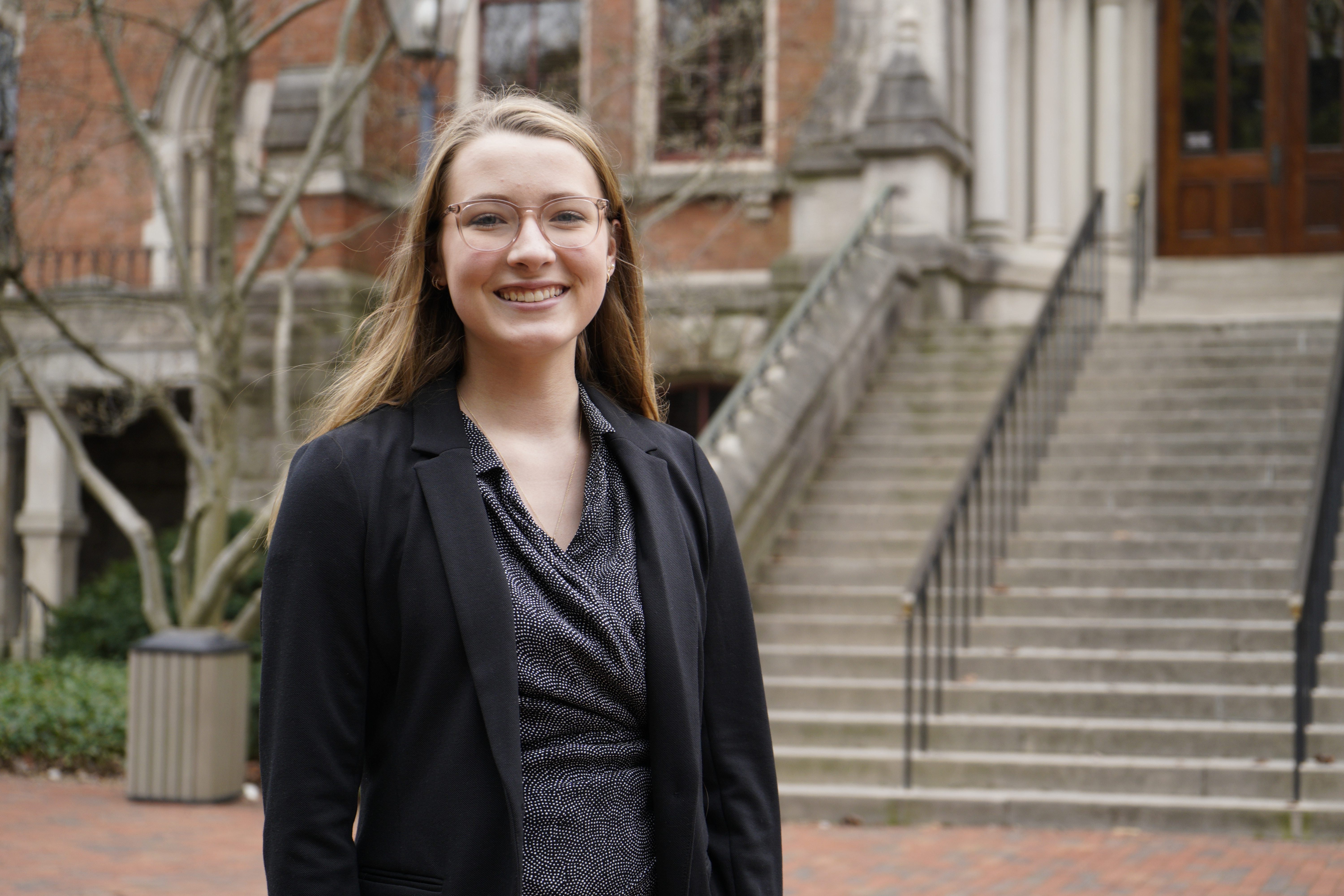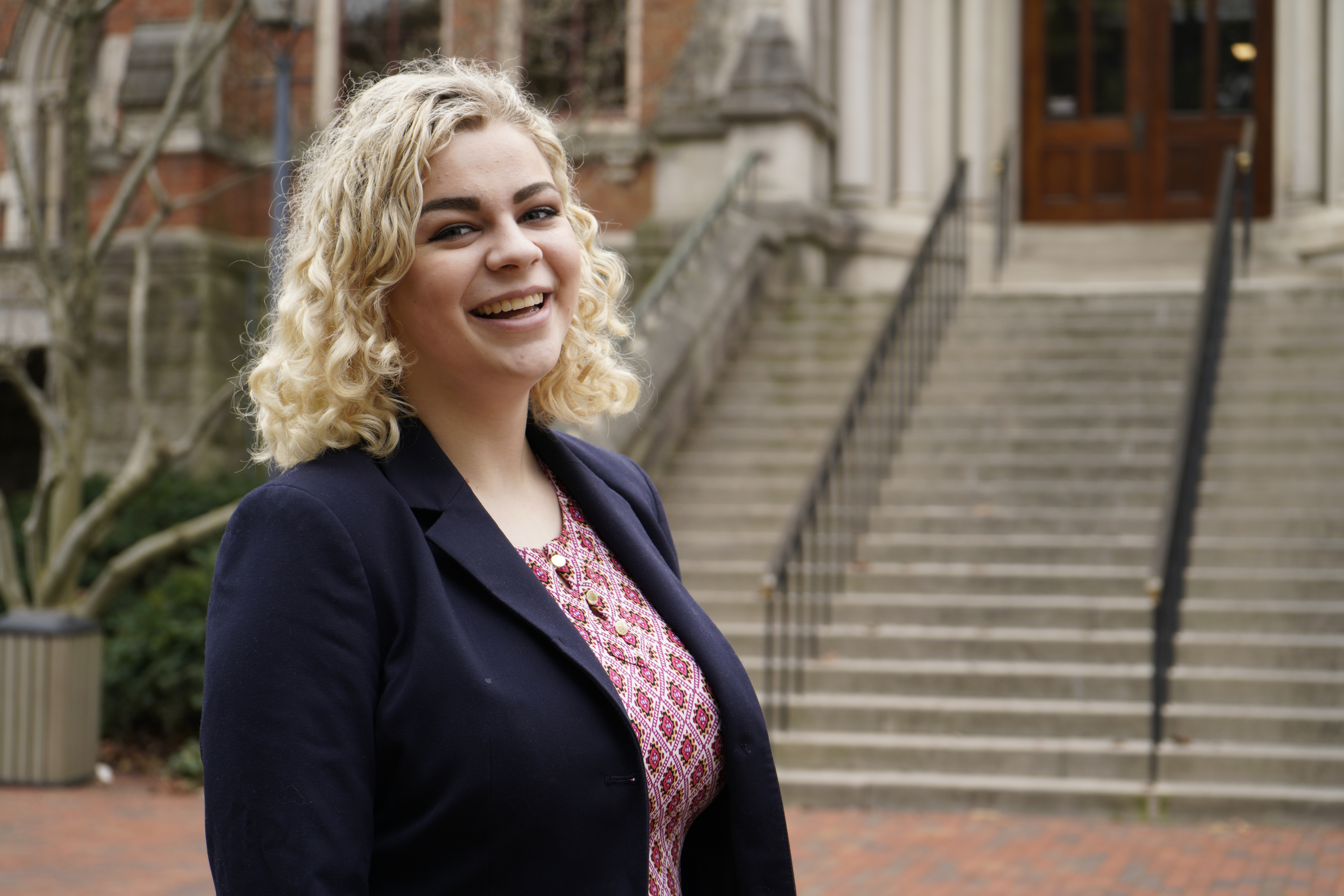 Anna Sorensen, Chief of Staff
Anna is a junior from Clarksburg, MD studying Human and Organizational Development and minoring in Business. She was a Crisis Director for VUMUN XV and Chief of Staff for VUMUN XVI; this is her second year in the position and she is thrilled to be returning to the Secretariat family! Outside of VUMUN, Anna competes on the Vanderbilt Model United Nations team, serves as Director of Programming for Vanderbilt International Relations Association, and is a member of Students Promoting Environmental Awareness and Responsibility. In her free time, Anna enjoys exploring the Nashville food scene with her friends, organizing picnics in the quad with her roommates, writing speculative fiction works, and spending an unhealthy amount of time watching Grey's Anatomy and The Office. Anna cannot wait to work with all the amazing staff members of VUMUN and watch another amazing conference unfold! 
Arria Alton, Chief of Staff
Arria is a Junior from Madison, Wisconsin, majoring in Human and Organizational Development. She's been doing MUN since High School, where she served as the Vice President, chaired several conferences, and organized MadMUN for high schools in the Midwest. At her previous institution, Arria helped run AmeriMUNC V in Washington, D.C. At Vanderbilt, Arria has competed with the traveling MUN team and has served as a member of the Vanderbilt International Relations Association Programming Board for the past semester. At VUMUN XV, Arria served as Chair of the Atlas 2500 Committee, where she enjoyed watching the chaos of high schoolers trying to keep humanity alive. Outside of MUN, Arria is the Vice President of the traveling Mock Trial team and is a member of the Chi Omega sorority. In her free time, Arria enjoys exploring new cities, making terrible memes, and talking for as long as anyone will listen!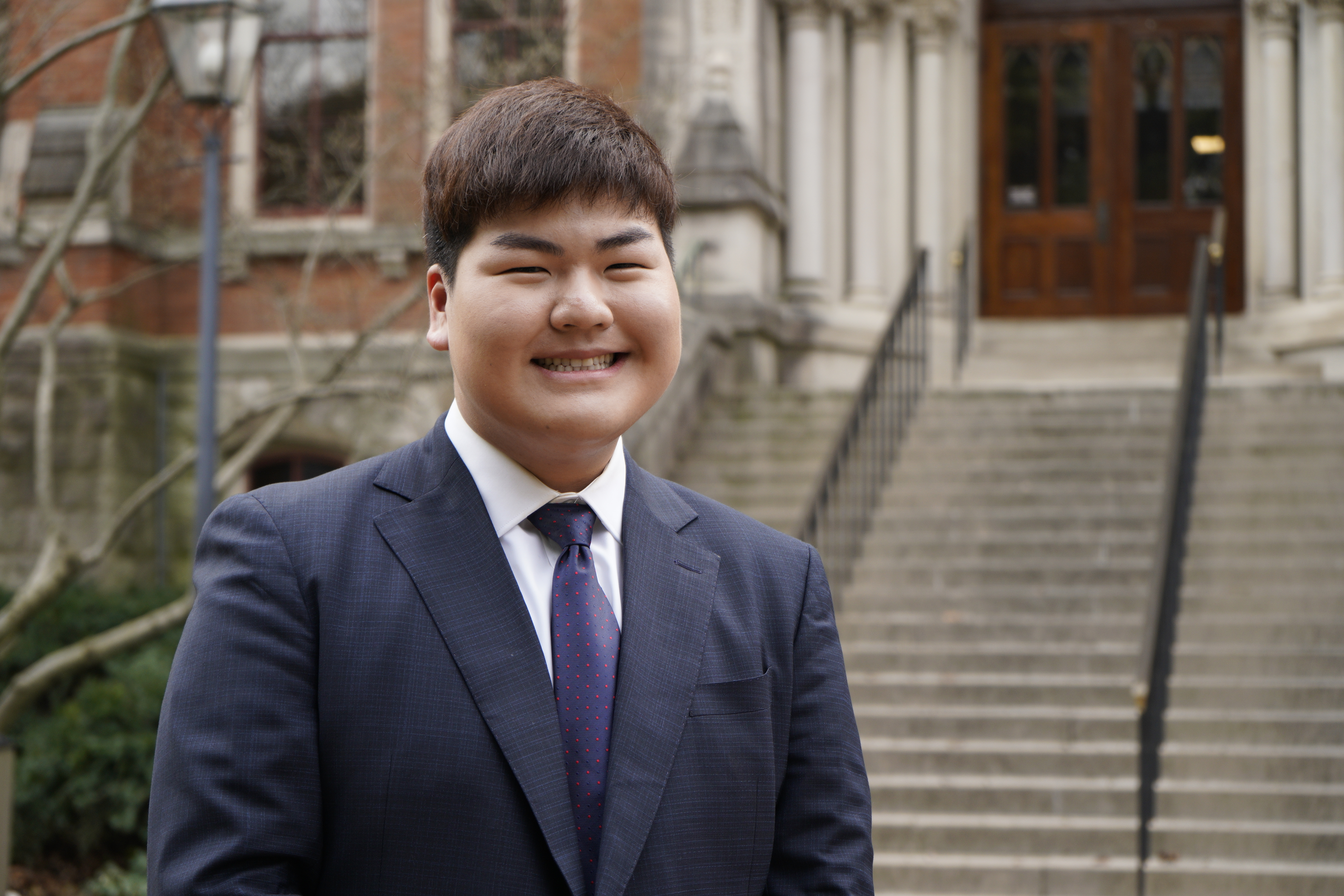 Brandon Yang, USG-GA
Brandon is a freshman from Seoul, South Korea (but went to high school in Minnesota!) double majoring in Human and Organizational Development and Sociology with minors in Women's and Gender Studies and French. In high school, he founded and served as Secretary-General of one of the biggest MUN conferences in South Korea. He was also a president and founder of his MUN team in America and attended conferences locally and at the University of Chicago. At Vanderbilt, he is heavily involved in identity-based organizations such as Korean Undergraduate Student Association and Vanderbilt Asian Pre-Professional Society. He also loves traveling the world, learning different languages, getting "package arrival notification," and ordering extravagant drinks at Starbucks. As a former co-chair of WHO at VUMUN XVI, he is so thrilled to continue his passion for international diplomacy and work with amazing staffers and delegates at VUMUN XVII. 
Laura Handal, USG-C
Laura is a Senior from San Pedro Sula, Honduras. She is majoring in Chemical Engineering. Laura has been a part of Model UN since she was a sophomore in high school and joined Vanderbilt Model UN when she was a freshman in college. She chaired the Turkish War of Independence in VUMUN her freshman year and the International Monetary fund GA her sophomore year. In her free time Laura enjoys drinking excessive amounts of coffee and taking long naps. Laura is thrilled to continue to participate and contribute to Vanderbilt's amazing high school conference and to continue exploring her passion for international affairs while doing so.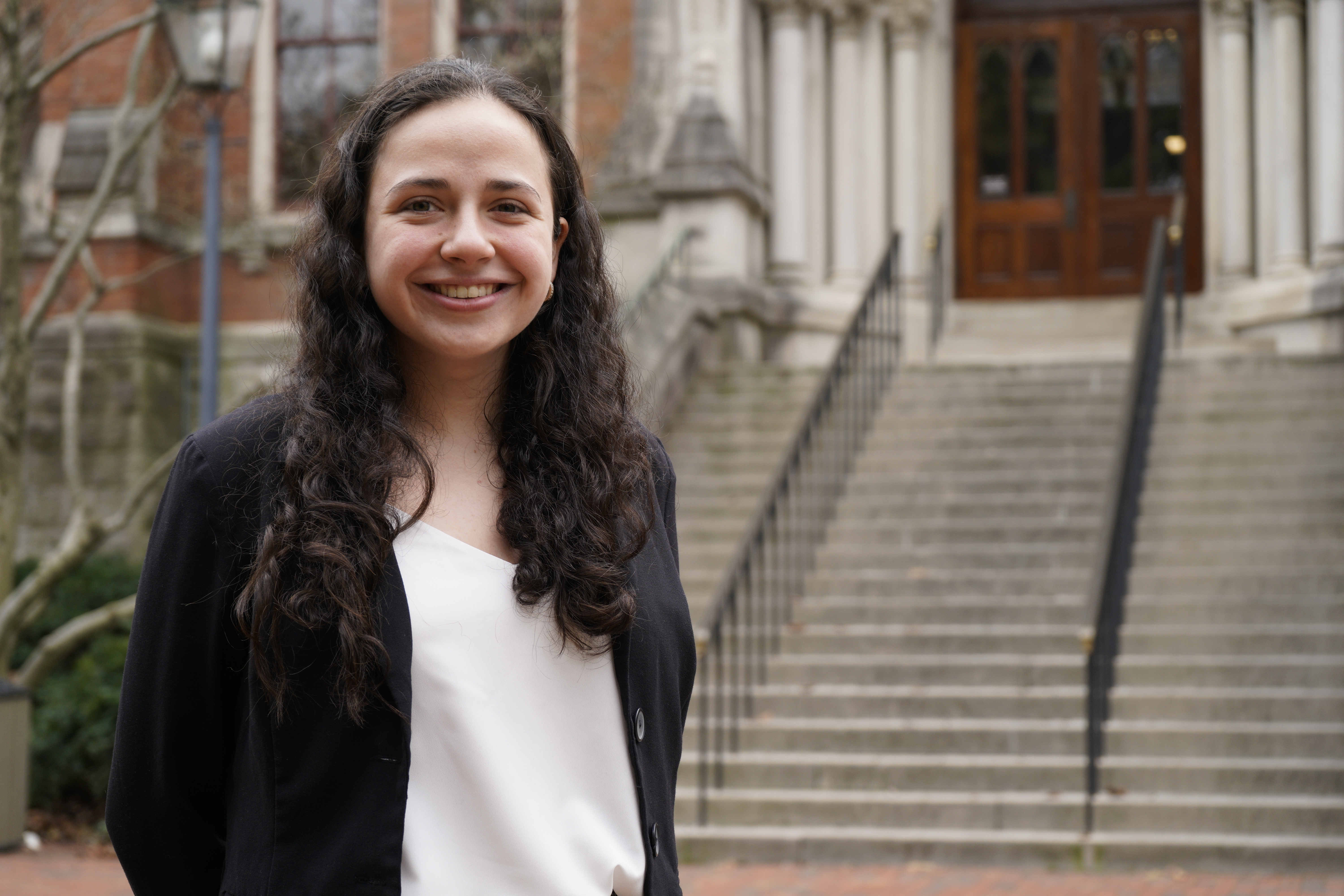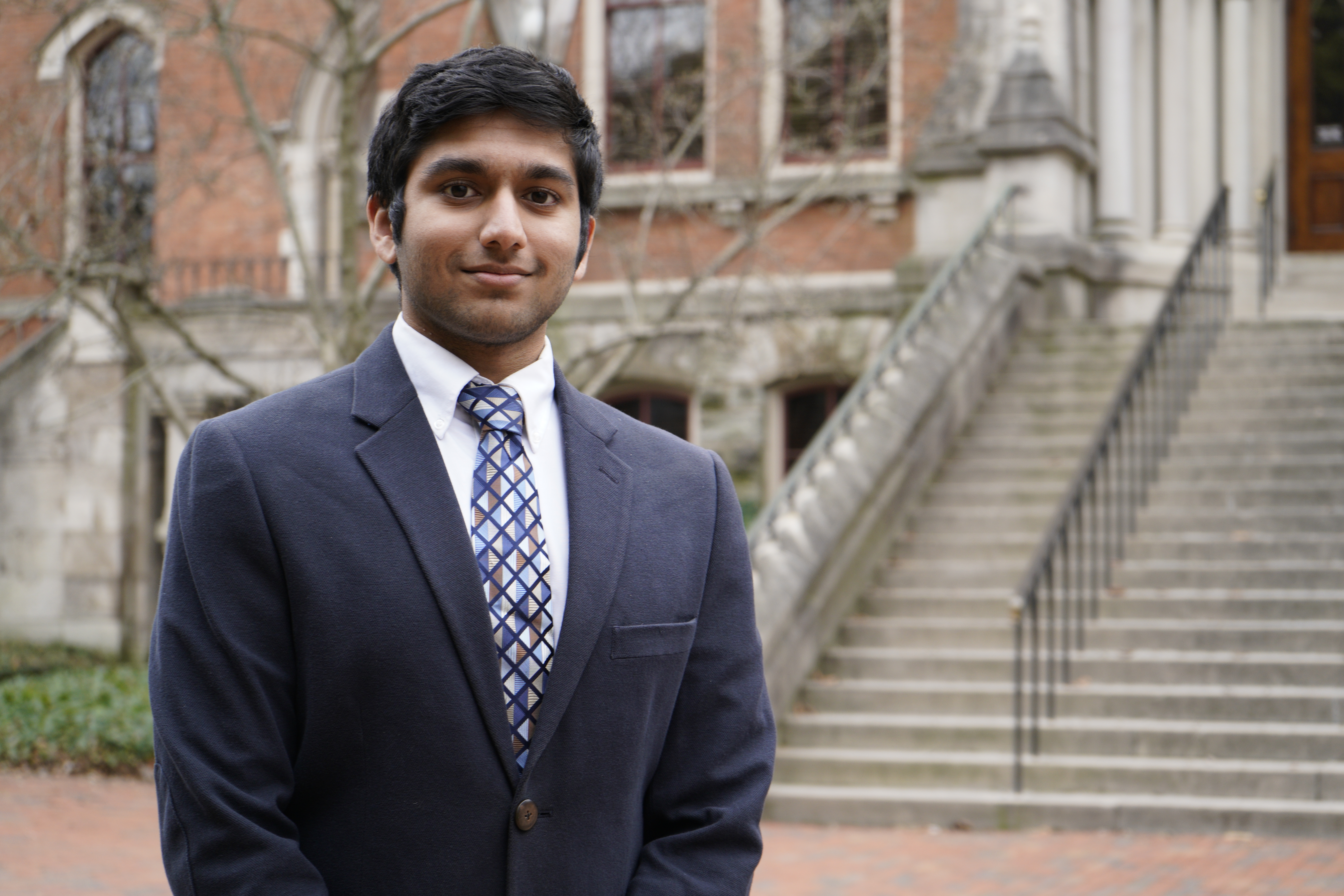 Ved Mehta, USG-C
Ved Mehta is a sophomore from Bourbonnais, IL who is majoring in Medicine, Health and Society and Psychology. He has been a part of Model UN since high school, participating in several conferences and serving on the team executive board. Last year, he was a JCC Chair for VUMUN XVI. At Vanderbilt, Ved is the Scheduling Director for the Vanderbilt Emergency Medical Society and volunteers as a licensed EMR. He enjoys playing guitar and spending time outside in Nashville.