"Whatsoever thy hand findeth to do, do it with thy might" Ecclesiastes 9:10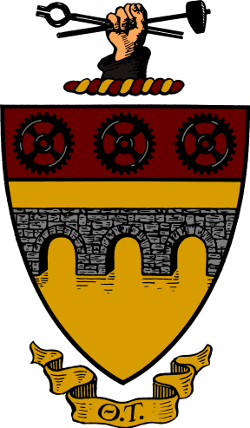 Theta Tau is a national, co-educational professional engineering fraternity.
The purpose of Theta Tau is to develop and maintain a high standard of professional interest among its members, and to unite them in a strong bond of fraternal fellowship.
The Iota Delta Chapter of Theta Tau was installed on September 27th, 2011, with the goal of providing social, service, and professional opportunities to engineers at Vanderbilt University.
In September of 2008, after visiting the Theta Tau chapter at the University of Central Florida, Cory Plastek had the idea to bring Theta Tau to Vanderbilt. Vanderbilt had many engineering student organizations that supported a limited portion of Vanderbilt's engineering population, but none dedicated to the whole of Vanderbilt's engineering students. Additionally, networking within the engineering community was limited to other engineers in a certain major or class. Theta Tau, With its goal of uniting members in service, profession, and brotherhood, Theta Tau was excellent fit for Vanderbilt University.
Later in September, Cory started communications with Mike Abraham, of the Theta Tau Central Office. During the next several months, interest for Theta Tau was gauged and found to be higher than anticipated. Support was generated among professors, University staff, and other student groups. With encouragement from Mike Abraham, other students who also shared enthusiasm for Theta Tau at Vanderbilt were sought out.
In January of 2009, Cory Plastek formally approached several friends with the idea of forming a professional engineering fraternity at Vanderbilt University, with the intent of associating with the national Theta Tau organization. To encourage a more diverse group of members, an initial interest meeting was held on February 26th, 2009, to which 13 individuals attended. Soon after, these 13 individuals formed the Vanderbilt Theta Tau student organization and served as its elected Officers. In that same month, the organization was officially recognized by Vanderbilt University as a student organization. This recognition was supported by two grants from the Office of Student Organizations for the 2009-2010 academic year.
In November 2009, the petition for colony was submitted to the national office. On December 12, 2009 the Vanderbilt Colony of Theta Tau was certified as a colony. In the spring of 2010, the colony held its first recruitment session. After several weeks of recruitment activities, a group of 17 students pledged the fraternity. Throughout this semester, the colony focused on social events and developing the pledges and integrating them into the fraternity. Nine of the founding members graduated in May of 2009, so new member development was central to the future of the fraternity. A retreat was held in April 2009 in Gatlinburg, TN as a capstone to the pledging period. The Alpha Class was initiated on April 27, 2010.
Professor David Berezov is an associate professor of the practice of engineering management at Vanderbilt University's School of Engineering. Berezov is the former president and owner of industrial equipment designer and maker Saber Industries and also taught at Vanderbilt's Owen Graduate School of Management in 1983 and 2000. He also has held senior finance and operations posts at Singer Industrial Products, Cutters Exchange and the former American Retirement Corp.
Berezov began his career in the accounting industry with positions at Ernst & Young (formerly Ernst & Ernst) and at the American Retirement Corporation, where he managed retirement community design, development and operations in the USA.
Berezov holds a B.S. in finance and accounting from Syracuse University and an MBA from Owen Graduate School of Management at Vanderbilt University.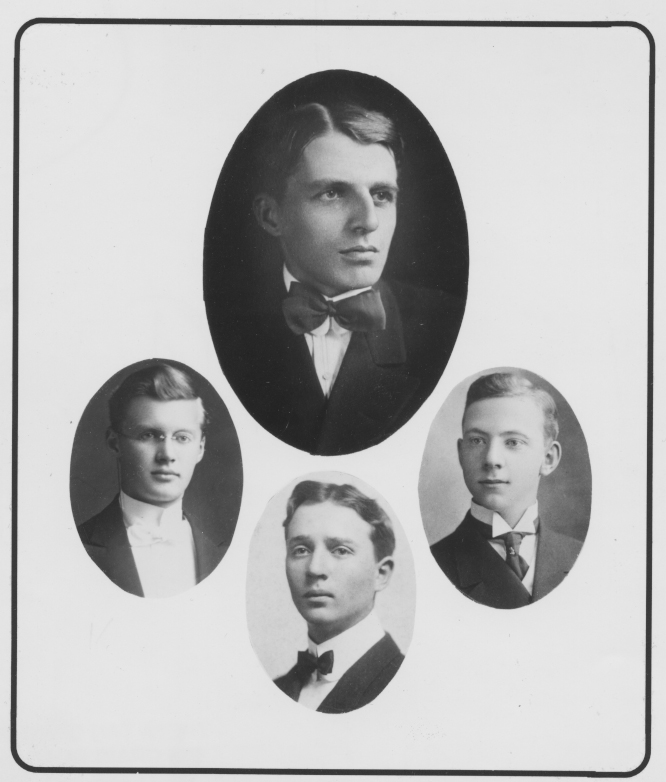 The Fraternity was founded as the "Society of Hammer and Tongs" on October 15, 1904, by Erich Julius Schrader, Elwin Leroy Vinal, William Murray Lewis, and Isaac Baker Hanks. They agreed that character qualifications should have top priority in membership selection. The Fraternity's principal founder, Erich Schrader, dreamed of establishing an engineering fraternity similar to those already existing in law, medicine, and dentistry. The name was changed to Theta Tau at the fraternity's first national convention at the University of Minnesota in 1911.
Since then, approximately 35,000 members have been initiated.
As defined by the fraternity, the purpose of Theta Tau is to develop and maintain a high standard of professional interest among its members, and to unite them in a strong bond of fraternal fellowship. The goals of the fraternity are to promote the social and professional development of its members during and after their college years. Today, Theta Tau is the oldest and largest professional engineering fraternity in the United States, with a diverse membership of men and women studying engineering at more than 40 campuses.