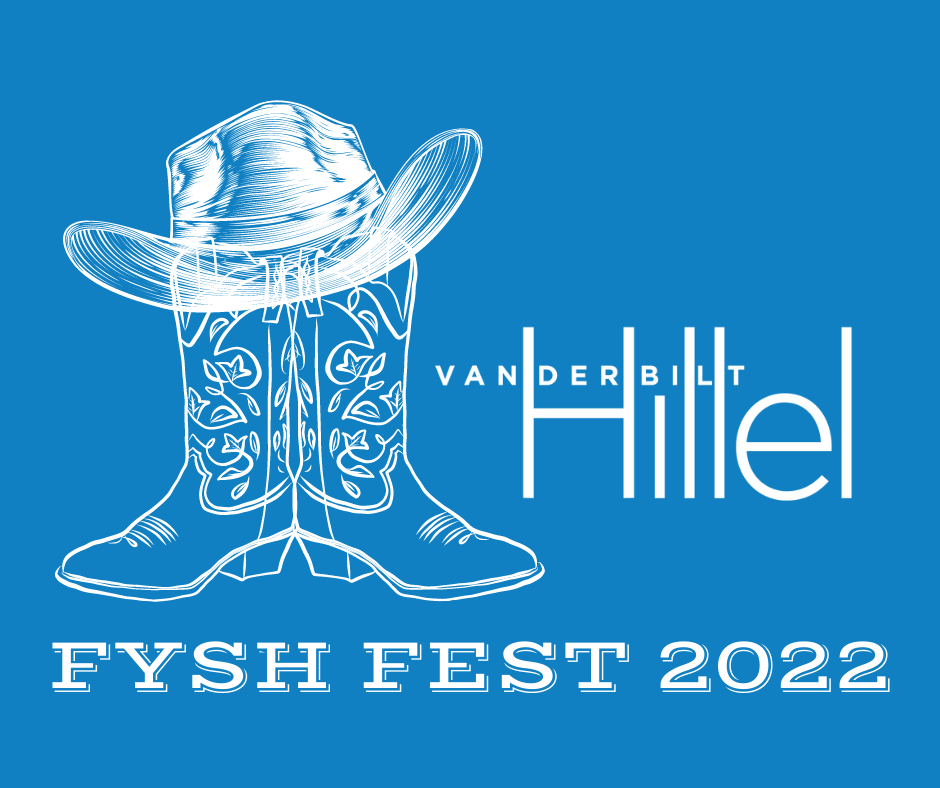 Register here for our 2022 pre-orientation program, FYSH Fest.

It's an exciting time at Vanderbilt Hillel as we are thrilled open registration for our fifth annual pre-orientaiton program for incoming students, FYSH Fest!

FYSH Fest is a pre-orientation program which is scheduled to begin the afternoon of Thursday, August 18th and extend through Shabbat on August 19th.  We will provide programming for students and families for both days before they move into their dorms with the remainder of the campus community at the regularly scheduled Saturday morning move-in time.  Student participants will be engaged by upperlassmen as they become comfortable on campus, in Nashville, and at Hillel.

 Click HERE to download this year's information packet.